Can We All Agree – 6/27/15 Edition
June 27, 2015
Can We All Agree – 6/20/15 Edition
June 20, 2015
Can We All Agree – 6/13/15 Edition
June 13, 2015
Can We All Agree – 6/6/2015 edition
June 6, 2015
Existential Career Crisis
A friend called recently worried about her career. She was apparently having an existential crisis after the end of a major project.
She's a physician by training, specializing in back and neck injuries, using integrative treatment methods.
But, like many Baby Boomers she had been able to cut back on her work schedule and increase her volunteer activities.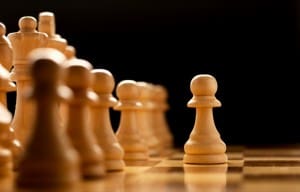 As she said, "I like seeing patients two days a week, but I want something more, I just don't know what it is."
As I mentioned in my post "Career Conundrums" this is a frequent problem for older workers who already have a career. You can call them midlife crises or late-life crises, but they are generally an uncomfortable feelings related to "Is that all there is?" Peggy Lee's 1969 hit.
After a short discussion, it became obvious that, hers wasn't really a problem with "what do I want to do," but was more about marketing – an all too common problem.
Turns out, my friend had some very specific ideas about her talents. She had even made a list – before I could suggest it. But she didn't know how to market herself, or more accurately, just didn't want to. That's because sales and marketing requires a whole new skill set.
As someone who has done sales support and sales, I know that good sales people seldom get the credit they deserve.
Knowing what you want and telling the world about it require two very different talents. Most of the time we fail to recognize the difference. The real problem becomes bridging the gap.
Many very creative individuals have come to understand the problem. That's why artists – actors, writers, painters – have agents. It frees them to do what they like, and leaves the sales, promotion and marketing to someone else.
Recruiters effectively do the same for other professions. Unfortunately, not every field has a specialized recruiter and many recruiters do a poor job of matchmaking.
If recruiters don't meet your needs, you might look into outsourcing – the latest Baby Boomer growth industry. I don't mean moving to India, but rather small companies who specialize in part time work. There are firms who place financial officers for  temporary positions or others who do the same for HR. There are even firms who place temporary CEO's. This is particularly common in turn-around efforts, or for unexpected departures when firms need time to choose a new leader.
These outsourcing specialists are looking for a talent pool they can offer on an as-needed basis. Sometimes they lead to permanent jobs, but more often they are short assignments on a contract basis, which might be just what you want.
Believing that the world will beat a path to your door, because you have great skills is simply naive. You may have  a large circle of friends who know what a great job you did on that last project, but unless you let them know that you are open to more, you are invisible. You cannot be afraid to ask for help.
It requires a lot of self confidence to advertise yourself as an expert in a new area, because it risks criticism.
It also means change, which can be very disquieting.
The trick is to reframe your efforts: to expand your network: and practice your marketing pitch.
Ask a friend to lunch, but don't approach it as a sales pitch, view it as an opportunity to ask for advice. Once you've done it a few times with friends, expanding to less familiar acquaintances will get easier.
Marketing yourself is just as important as the new career. You need to carve out time for it. At the start, your new job is all marketing, but eventually, it should just be part of your new career. But it needs to be a fixed part of your weekly schedule.
Don't get trapped into a narrow range of assignments you will accept. Everyone sees you through a different lens and may see skills that you did not recognize.
And don' expect instant results: keep your day job until you have some concrete new offers.
If you're comfortable with blogs, tweets, or Facebook posts you can build your brand on the internet, but marketing on the internet can take even longer and means exposing yourself to many people who may not be able to help.
Your new career, at least at the start, will come from the people who know you the best.
Change is difficult, but it may be easier if you understand that:
1. Recognizing what you want to do, is not easy – you may need help.
2. You need to list the skills you want to market, but be open to alternatives.
3. You must recognize that marketing is part of your new job.
4. Self-promotion should start with people who know you best.
5. Reframing your interactions as a request for advice will make it easier.
6. Considering  recruiters or outsourcing specialists is an option.
7. You realize change will take time