Our Population Future
July 8, 2017
My good friend Joe Aaron is an economic futurist – someone who gets paid to explain trends and what the future will hold.
I asked him about the recent report that the United States fertility rate had hit a new low, since it features prominently in his  conclusion that the country is headed for real trouble if we, as a nation of immigrants, don't change our policies.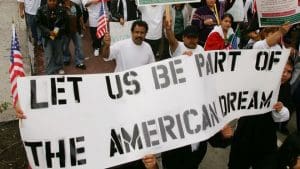 I asked if the news changed his opinion. This is his response:
"The short answer is no. It does not change my thinking on demographics here in the U.S. If you read between the lines, the article describes a part of our population, the Millennials, who are putting off having children and marriage. 
"The number one reason child birth is dropping in the civilized world today is economic. Young people can't afford children anymore or are unwilling to make the financial sacrifices. It cost half a million to raise a kid and send them to college. That explains why 20% of our population decides to stay childless.
"The more educated you are, the less likely you are to have an unwanted pregnancy. Women can now get birth control with ease.
Finally, a woman with a good education can have a career and financial independence. If she decides she wants to have a baby she can. She no longer needs a man.
Where demographics are changing in the in the U.S. is at the state level. For example, Maine's population is actually shrinking each year. Vermont is flat. New Hampshire's population is flat. But they will both join Maine in the dying category this decade.
These three states have a medium age of 42, the highest in the country. The medium age for the U.S. is 37. This means they are an ageing society. This means their citizens are aging out of the work force. If this trend continues, and I have no doubt it will, in 15 years this will impact the state gov't's credit rating.
These three states have an unemployment rates below 3%. This is too low. It puts upward pressure on wages. This in turn puts pressure on a business to consider leaving the state.
If you are a technology company, where are you going to find employees with technology skills? Imagine a recession caused by a lack of workers. It is possible there.
The glass is half empty for small towns and rural area. The kids are all leaving for the bigger cities. It is a brain drain. Manufacturing plants will have jobs that go unfilled. Schools will close.
I find little to be happy about when it comes to our nation's demographics. We better embrace immigration while people still want to come here."

Graduating Into Networking
May 23, 2015
It's graduation season.
High school seniors are looking forward to a summer off, before they start worrying whether they chose the 'right' college.
College graduates are considering taking on more debt to get an advanced degree, or worrying if they will ever find a job.
And perhaps not surprisingly, older workers are starting to wonder if they should return to the classroom. In an era where many thought leaders are openly questioning the value of a college education, univrsities have seen a dramatic increase in the number of 'mature' students returning to campus.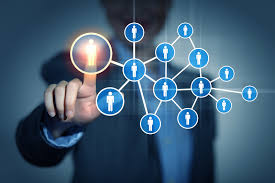 Just 15 years ago most of these older students were baby-boomers who were suddenly empty nesters, looking for a new challenge. Degrees such as Executive MBA's were the province of small schools trying to generate some extra money from unused classroom space at night or on the weekend.
But with the recession, and millions of Americans out of work, almost every major university suddenly discovered that money from established workers was just as good as fees from undergraduates. Schools such as the University of California's Haas School of Business, which had dismissed executive MBA programs in 2000, now have huge, and costly, courses in conjunction with other major universities.
So, as your son or daughter threatens to do a "Steve Jobs"  – rejecting college to work in the garage – is returning to school worth it?
I might be biased, since I received my MBA about 30 years after my bachelor's degree, but my answer is a decided yes, for a number of reasons.
First and foremost is the knowledge you gain, which is particularly valuable in an economy where you can never have enough skills. Change in the American workforce used to take place over generations. These days, it can occur in much less than a decade.
Just look at the number of jobs that went begging over the last 8 years while unemployment hovered around 10%.
Schools are making it easier to get accepted by removing testing and, in many cases, undergraduate degree requirements. Your work experience now has a completely unexpected real-life benefit.
Secondly, it's all about networking. I once had a very heated and lengthy discussion about post graduate networking with a dining companion who insisted that "the only value' to an advanced degree was the people you meet. His argument suggested that the only programs worth attending were from elite schools where you could rub elbows with classmates who were already successful.
The discussion grew so heated, my wife pointed out later, that diners were asking to be reseated away from our table. She admitted that I was not the main culprit, my debate-mate was. His debating style included language that probably should not be used outside a locker room – if at all.
I know I wasn't convinced that my MBA was worthless because it was not from an Ivy League school, and I doubt he agreed that an education could be just as valuable, but we both should have apologized to the other diners.
You probably didn't realize you were networking as an undergraduate, but as any college career office will tell you, your classmates can be a huge advantage when you start looking for a job.
In fact, some schools welcome freshman as alumni at their annual convocation near the start of the school year. They don't exactly start fund-raising to 18-year-olds –  that's a subtle side benefit that comes later.
School networks can be incredibly valuable on both the graduate and undergraduate level. Particularly with sites such as LinkedIn where you can easily find fellow alumni at companies where you want to work.
Likewise when hiring agents recognize their own college on your profile, it might be the extra leg up you need to at least get an interview.
So whether you are in college now, or contemplating a mid-career  advanced degree, remember the advantages of networking and use it as part of your job search. By the way my undergraduate degree is from Bucknell University in Pennsylvania and my MBA is from Dominican University in San Rafael, CA.