The Monetary Value of Your Job
November 4, 2015
I had two clients this week who both needed some not so subtle reminders that the value of their jobs might be different from the monetary value of their paychecks.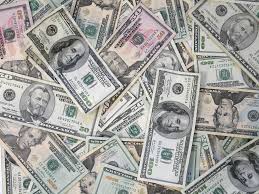 Both were young people who had been working at their first real jobs since they graduated from college last June and both had jobs in their chosen career field,  – but neither was happy.
Both were having a very difficult time putting a value on their work.
The first, a young man who was working for an established retailer was frustrated that his pay was not as much as many of his peers in hi-tech, and was concerned about why he wasn't being promoted.
His work, he said, had become routine, and while he was busy, he felt his job had become routine. At the same time, his commute was about 20 minutes, and he was  living on his own.  He admitted that his supervisor was very open to discussion about additional responsibilities, although she was honest in saying that a promotion was unrealistic for at least another year.
He liked his co-workers, found the environment relaxing, and felt no fear that he was about to be downsized out of his job if the economy soured.
My other client, a young woman, hated her job, and while she was in her chosen field,  counseling, she felt the office was disorganized, there was constant turnover and her ability to help her clients as a case manager, was actually inhibited by her work environment.
She admitted that she was barely able to support herself and was not making much more than she was at a waitress job she had while she sent out resumes a year  ago.
The question to both of them was simple. What is the value of the externalities, apart from the actual work.
For the young man:
Was it worth and extra  $5,000 in salary knowing that he would be exposed to additional experiences, making him more valuable to his current or future employers?
Was is worth an extra $10,000 knowing that his job was secure even if the economy slowed?
And what of the value of a pleasant work enviroment, with an easy commute?
No, he didn't have free meals, transportation, or  haircuts like his fellow classmates in Silicon Valley, but he wan't working 80 hours a week in a high-stress environment either.
So maybe his salary was lower, but he was doing better than he thought.
The opposite was clearly true for the young woman. Everything about her job was subtracting value from her paycheck.
Since she was in social work the very least she could expect was that the job would provide 'supervised hours' she could apply to an advanced degree or certification, if she went back to school.
But even that benefit was denied her.
The reality was that she was making less than she thought and was getting no benefit from the job. She might as well have taken any other job, since it ws really just a way to support herself until she figured out her next step.
After our sessions my message to each of them was the same: When you assess your job you need to consider more than just a paycheck. Sometimes that adds to the value of your job, and sometimes you might be better off moving on, as quickly as possible.
Do the math, next time you get your paycheck, and see where you stand.