The Cognitive Prism and Emotional Intelligence
December 30, 2015
We all see things differently. Not literally – when the sun shines we pretty much all see it the same way – but emotionally.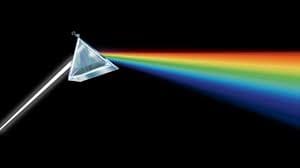 Our opinions, world view, emotional triggers are all a function of a complex cognitive prism that colors how we see the world.This prism is created both from our personality  and the events that shape our lives: the old nature vs. nurture debate that's been going on for years.
I'll let the psychologists figure out which is more dominant, but from a coaching standpoint, they combine to  help us create a view of the world that is unique.
What seems to make perfect logical sense to one person, is patently absurd to someone else. What seems like a logical assumption, which become the basis of a decision, seems obvious. In truth, it's a coach's job too help clients see that there might be some other interpretations.
Recognizing alternatives is one facet of emotional intelligence. Self realization helps us understand that there is a cognitive prism filtering every bit of information coming into our brain. Understanding the biases that are inherent in the prism, helps us understand why others disagree, and finally, taking steps to correct the distortions of the prism helps us grow.
In truth, many people don't really want to make changes, but the real key is understanding that there may be a bias your view of the world. You can decide if adjustments are necessary.
Dealing with your our prism is key to your happiness, your interaction with others and every aspect of life – both at home and at work. This is emotional intelligence.
I was reminded of this prism a few days ago when I was working with a high school junior who was trying to figure out 'the rest of his life' during our 45-minute phone call. I was trying to help him decide where he should apply to college and what careers interested him.
Many young people have a wide range of interests and have a difficult time separating a career from a crush on a favorite teacher. The young man I was assisting had a range of interests that was even wider. He had always been a voracious reader and is familiar with topics ranging from history and religion to politics, economics and engineering.
For him, narrowing the list had become almost impossible, so he had decided to use income as his measuring stick. As he told me,"I really like history and enjoy reading everything I can find, but the only job I would probably ever get is teaching, and I know that doesn't make that much money, so I think I'll just consider that a hobby."
He also 'knew' that engineers have the potential to make more money so it seemed logical that engineering was the best choice because at least his starting salary would be higher.
He could see no purpose in getting a liberal arts degree. Beyond the notion that an undergraduate degree limits your employment options,  he needed some facts to go with his assumptions.
I suggested that before our next call he do a bit of research.( If I just told him the answers he wouldn't believe me anyway)
I gave him two weeks to answer the following questions:
What percentage of new employees in high tech had degrees in the social sciences?
What is the average lifetime earnings of a social science graduate?
What percentage of social science majors go on the get an advanced degree?
I am hoping that the answers will help readjust his prism and help him understand that some of the assumptions he was making were not based on reality.
If he still insists that an engineering degree is the only option, I certainly won't try to talk him out of it, but he should  know all the facts before he makes his decision.
Next time you have a decision to make ask yourself what underlying assumption you might would to re-evaluate.

No Comments »
No comments yet.
RSS feed for comments on this post. TrackBack URL
Leave a comment