CWAA: Can We All Agree™ – 7/29/17 edition
July 29, 2017
Can we all agree, John McCain saved the Republican party from itself, when he cast the deciding vote against the so called 'skinny repeal' of the Affordable Care Act?
Can we all agree, Senator McCain clearly never forgave the President for the slights he was forced to endure during the 2016 campaign and seemed to relish his role?
Can we all agree it was McCain who got the pivotal vote, but it was Senators Susan Collins and Lisa Murkowski who took most of the heat?
Can we all agree, Mr. Trump erred badly when he tried to bully Senator  Murkowski into supporting the measure?
Can we all agree, GOP lawmakers who turned to sexist rhetoric in an attempt to pressure the female senators were an embarrassment?
Can we all agree, someone in the GOP has to  grow up and make a concerted effort to ensure the existing health insurance system will continue to work?
Can we all agree, it was heartening to some degree to see the GOP stand up to the President this week by defending the attorney general, passing tougher Russian sanctions and rejecting calls to ban transgender Americans in the military ?
Can we all agree the White House didn't have much choice but to sign the sanctions bill?
Can we all agree, Russia's retaliation for the increased sanctions has been relatively mild so far?
Can we all agree, Reince Priebus, has been a dead man walking since he took the job as White House chief of staff?
Can we all agree, when the nation's chief executive jokingly condones police violence of any type, he displays a profound disregard for civil rights and insults the majority of the nation's law enforcement officers who observe professional standards?
Can we all agree, Anthony Scaramucci has no business running a communications team if he can't even communicate without being vulgar?
Can we all agree, the White House announced policies on gay rights, is simply out of touch with the attitudes of most Americans?
Can we all agree, House passage of a budget bill that has no chance of winning Senate approval shows that Speaker Paul Ryan has no ability to deal with conservative ideologues in his caucus?
Can we all agree, North Korea's test of a missile that could reach Denver, Colorado should make it clear that they are the number one threat to our country?
Can we all agree, the removal of the Pakistani Prime Minister by that nation's highest court would normally leave us shaking our collective heads in disbelief, but these days we just wonder if the US is next?
Can we all agree, the Boy Scouts really had no control over what the President would say at their annual event, but at least they realized an apology was necessary?
Can we all agree, the Vice President's voter fraud commission has no idea how to conduct a legitimate study of the alleged problem?
Can we all agree, the fact that Secretary of State Rex Tlllerson was forced to deny rumors that he wanted to quit, suggests he may be on his way out?
Can we all agree, now that both Britain and France have passed laws banning vehicles with internal combustion engines, we may have reached a tipping point?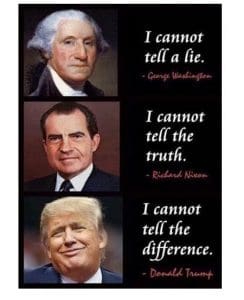 Can we all agree, normally when a TV commentator has a private dinner at the White House, it would damage his credibility, but with Sean Hannity, no one even blinked an eye?
Can we all agree, allowing your employer to place a chip in your body for identification purposes sends chills down the spine of many people?
Can we all agree, translating Foxconn's employment practices in China to the US could be difficult?
Can we all agree, the results of a study of deceased football player's brains should make parents think twice before allowing their children to play football?
Can we all agree, it's hard to believe that the only person the Department of Justice could find to run their criminal division was someone with ties to a Russian bank?
Can we all agree, the Democrats new image message was less than inspiring?
Can we all agree, the Polish President's veto of legislation taking over that nation's courts, avoided a European crises?
Can we all agree, Jared Kushner's private testimony before a Senate panel, suggests he's either stupid or involved in issues way over his head?
Can we all agree, another silver lining to California's wet winter is a new gold rush?
Can we all agree, the new TSA rules for screening electronics are going to make security lines even longer?
Can we all agree, Kansas Governor Sam Brownback, who is taking a job as a religious ambassador, is a poster child for the dangers of refusing to compromise in politics?
and finally:
RIP:
June Foray–the voice of our youth from "Rocky and Bullwinkle" to "Dudley Do-Right," "Bugs Bunny" and "The Flintstones."
and
Now you can ask a psychologist to find out if the President really is crazy.

CWAA: Can We All Agree™ – 7/22/17 edition
July 22, 2017
CWAA: Can We All Agree™ – 7/15/17 edition
July 15, 2017
CWAA: Can We All Agree™ – 7/8/17 edition
July 8, 2017
Our Population Future
CWAA: Can We All Agree™ – 7/2/17 edition
July 2, 2017