CWAA: Can We All Agree – 1/23/16 edition
January 23, 2016
Can we all agree that Sarah Palin's injection into the GOP presidential race, raises the absurdity quotient to unimaginable heights? The happiest folks are the late night talk show hosts and comedians worldwide.
Can we all agree that until Ms Palin's speech, Mr. Trump's performance at Liberty University was the week's biggest head-scratcher, narrowly edging out the British parliament's debate over banning Trump?
Can we all agree that her endorsement speech might be the the most illogical batch of nonsense ever uttered during a political campaign – at least until she gives her next speech?
Can we all agree that Michael Bloomberg's reported interest in running for president as an independent, throws a monkey wrench into everything? Wait, isn't this the year of the monkey coming up?
Can we all agree there is enough blame for everyone in the Flint water crises but the Michigan governor and the EPA deserve special mention?
Can we all agree that the Academy of Motion Pictures had to do something about their overwhelmingly older white male voting base?
Can we all agree that after three weeks of rain,  it's nice to know we might be making a dent in the California drought?
Can we all agree that no-one is surprised that Mr. Putin may have known about the poisoning of a former agent who had defected to England? The number of political adversaries who have mysteriously disappeared makes his tactics pretty obvious.
Can we all agree that if scientists confirm the existence of a new planet the name has to begin with a "P" so we can get back to the old sentence we all learned, to remember the names of the celestial bodies circling our sun?
Can we all agree that it will probably be just about a year before we have a new winner in the 'hottest year' competition?
Can we all agree that the Supreme Court's decision to take up the challenge to the President's immigration plan, insures that the topic will be front and center right through the November election?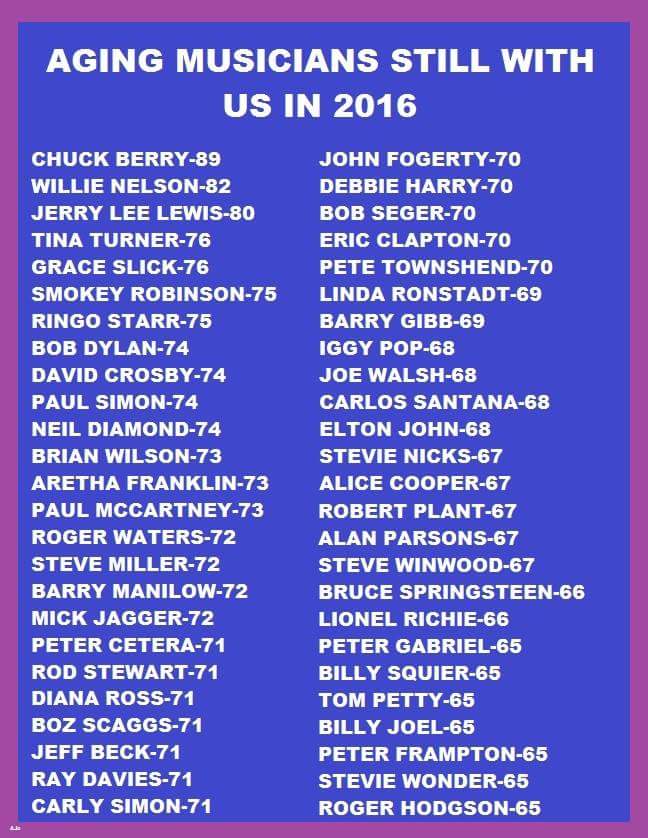 Can we all agree that we have lost another major talent with the death of Glenn Frey?
Can we all agree that last week's Democratic debate may have been a Sanders victory, but most non-GOP voters are interested in backing someone who might actually win?
Can we all agree that Delaware North Corporation deserves all the scorn they are getting for demanding $51 million for the naming right to the Ahwahnee Lodge and other landmarks in Yosemite National Park?
Can we all agree that it will be a welcome day when media outlets can stop proclaiming he 'first women' being elected to lead a country? Taiwan elected a woman and the sky did not fall, the next day.
Can we all agree that the lifting of the sanctions against Iran and allowing that nation to participate in world politics will help ease world tensions in the long run?
Can we all agree, speaking of planets, it's probably worth an early morning walk to see the five planets that all be visible from earth (below) simultaneously?