CWAA: Can We All Agree™ – 8/26/17 edition
August 26, 2017
Can we all agree, Donald Trump has perfected the art of making unpopular announcements on Friday afternoon. This week it's banning transgender soldiers  and pardoning former Arizona sheriff Joe Arpaio.
Can we all agree the country is watching the administration's response to Hurricane Harvey – worried that politics will get in the way?
Can we all agree, presidential advisor Gary Cohn will be out of a job soon, now that he has publicly criticized his boss?
Can we all agree, the Pentagon deserves some credit for allowing California National Guard troops to keep the bonus money they were given by the government?
Can we all agree, imposing more sanctions on the Venezuelan government, just allows President Nicolás Maduro to position himself as a patriotic leader battling an imperialistic northern neighbor?
Can we all agree, Mr. Trump has managed to give himself an excuse in case his Afghan policy fails, by saying his decision "was not his original" idea? But, you have to wonder, has he ever had an 'original' idea?
Can we all agree the Bay Area is breathing a long sigh of relief that right-wing rallies scheduled for today and tomorrow, were cancelled by organizers – leaving the stage to counter protestors?
Can we all agree, it is unbelieveable that the Navy has now lost 17 sailors in non-combat situations over the last two months and our Commander and Chief has not made one comment?
Can we all agree, if the Secret Service had run out of money in the first six months of any other administration there would be a Congressional outcry and investigation?
Can we all agree, Boston anti-racism protestors showed the world how to make a point and protect free-speech, by being peaceful and non-confrontational?
Can we all agree, now that Steve Bannon  and Sebastian Gorka, have left the White House, only one openly racist official remains?
Can we all agree, with all the craziness going on in the world it's hard to get worked up about French President Emmanuel Macron's $30,000 makeup scandal?
Can we all agree, Mr. Trump doesn't seem to understand that attacking the senators you need to pass your agenda is really not the way to get anything done in Washington?
Can we all agree, threatening to shut down the government over a wall that no one wants, is just another empty rhetorical device to rally your supporters?
Can we all agree, watching Mr. Trump this week was like watching a sociopath with bipolar disorder? A truly dangerous combination?
Can we all agree, Energy Secretary Rick Perry has done a masterful job of issuing an energy report which simply ignores the facts, to promote an agenda?
Can we all agree,  the resignation of science envoy, and Cal professor, Daniel Kammen, was a work of art?
Can we all agree, the Girl Scouts have already won their battle with the Boy Scouts?
Can we all agree, the Interior Department's decision to shrink some landmarks, instead of eliminating them, will not keep them out of court?
Can we all agree, the single winner of this week's near-record Powerball drawing, will keep us all buying tickets for a very long time?
Can we all agree, even if the prices at the soon-to-be-Amazon-owned Whole Foods, are lowered even slightly next week, Jeff Bezos has already won the PR battle for new shoppers?
Can we all agree, Janet Yellen has apparently decided she does not want to head of the Federal Reserve Board any longer? Speaking the truth to Trump, is not the way to get re-appointed.?
Can we all agree, with the addition of interfaith religious leaders,  rabbis, and swing-state Republicans it's tough to figure out who is left to support the President?
Can we all agree, anyone who was disappointed that they couldn't hold an event at Mr. Trump's Mar-A-Lago resort can have their pick of dates now?
Can we all agree, it's too bad the courts can't impose a financial penalty on legislators who create discriminatory congressional districts?
Can we all agree, Treasury Secretary Steve Mnuchin's wife just doesn't understand what it means to be married to a politician?
Can we all agree, newsroom editors at the Wall Street Journal showed their true pro-Trump colors this week?
Can we all agree, our President can't even seem to watch an eclipse without creating controversy?
Can we all agree, its heartening to see that, despite Mr. Trump'd best efforts, Robert Mueller's investigation, just keeps rolling along?
Can we all agree, the 'Black Man for Trump' looked like a sketch from Saturday Night Live?
Can we all agree, Jerry Lewis and Dick Gregory had very different  styles but they were both defining figures of American comedy?

CWAA: Can We All Agree™ – 7/29/17 edition
July 29, 2017
Can we all agree, John McCain saved the Republican party from itself, when he cast the deciding vote against the so called 'skinny repeal' of the Affordable Care Act?
Can we all agree, Senator McCain clearly never forgave the President for the slights he was forced to endure during the 2016 campaign and seemed to relish his role?
Can we all agree it was McCain who got the pivotal vote, but it was Senators Susan Collins and Lisa Murkowski who took most of the heat?
Can we all agree, Mr. Trump erred badly when he tried to bully Senator  Murkowski into supporting the measure?
Can we all agree, GOP lawmakers who turned to sexist rhetoric in an attempt to pressure the female senators were an embarrassment?
Can we all agree, someone in the GOP has to  grow up and make a concerted effort to ensure the existing health insurance system will continue to work?
Can we all agree, it was heartening to some degree to see the GOP stand up to the President this week by defending the attorney general, passing tougher Russian sanctions and rejecting calls to ban transgender Americans in the military ?
Can we all agree the White House didn't have much choice but to sign the sanctions bill?
Can we all agree, Russia's retaliation for the increased sanctions has been relatively mild so far?
Can we all agree, Reince Priebus, has been a dead man walking since he took the job as White House chief of staff?
Can we all agree, when the nation's chief executive jokingly condones police violence of any type, he displays a profound disregard for civil rights and insults the majority of the nation's law enforcement officers who observe professional standards?
Can we all agree, Anthony Scaramucci has no business running a communications team if he can't even communicate without being vulgar?
Can we all agree, the White House announced policies on gay rights, is simply out of touch with the attitudes of most Americans?
Can we all agree, House passage of a budget bill that has no chance of winning Senate approval shows that Speaker Paul Ryan has no ability to deal with conservative ideologues in his caucus?
Can we all agree, North Korea's test of a missile that could reach Denver, Colorado should make it clear that they are the number one threat to our country?
Can we all agree, the removal of the Pakistani Prime Minister by that nation's highest court would normally leave us shaking our collective heads in disbelief, but these days we just wonder if the US is next?
Can we all agree, the Boy Scouts really had no control over what the President would say at their annual event, but at least they realized an apology was necessary?
Can we all agree, the Vice President's voter fraud commission has no idea how to conduct a legitimate study of the alleged problem?
Can we all agree, the fact that Secretary of State Rex Tlllerson was forced to deny rumors that he wanted to quit, suggests he may be on his way out?
Can we all agree, now that both Britain and France have passed laws banning vehicles with internal combustion engines, we may have reached a tipping point?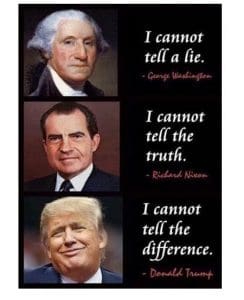 Can we all agree, normally when a TV commentator has a private dinner at the White House, it would damage his credibility, but with Sean Hannity, no one even blinked an eye?
Can we all agree, allowing your employer to place a chip in your body for identification purposes sends chills down the spine of many people?
Can we all agree, translating Foxconn's employment practices in China to the US could be difficult?
Can we all agree, the results of a study of deceased football player's brains should make parents think twice before allowing their children to play football?
Can we all agree, it's hard to believe that the only person the Department of Justice could find to run their criminal division was someone with ties to a Russian bank?
Can we all agree, the Democrats new image message was less than inspiring?
Can we all agree, the Polish President's veto of legislation taking over that nation's courts, avoided a European crises?
Can we all agree, Jared Kushner's private testimony before a Senate panel, suggests he's either stupid or involved in issues way over his head?
Can we all agree, another silver lining to California's wet winter is a new gold rush?
Can we all agree, the new TSA rules for screening electronics are going to make security lines even longer?
Can we all agree, Kansas Governor Sam Brownback, who is taking a job as a religious ambassador, is a poster child for the dangers of refusing to compromise in politics?
and finally:
RIP:
June Foray–the voice of our youth from "Rocky and Bullwinkle" to "Dudley Do-Right," "Bugs Bunny" and "The Flintstones."
and
Now you can ask a psychologist to find out if the President really is crazy.