CWAA: Can We All Agree – 10/8/16 edition
October 8, 2016
Can we all agree we're not really that surprised by the latest tape revealing Donald Trump's attitude toward women?
Can we all agree Mr. Trump's non-apology, apology will  become a classic in future public relations manuals?
Can we all agree Mr. Trump's comments will easily bury the leaked details of Hillary Clinton's paid speeches to Wall Street?
Can we all agree, the fact that the speech transcripts were taken from hacked emails, hurts their credibility, but adds to  the US contention that Russia is trying to influence the election?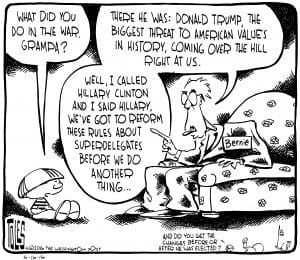 Can we all agree Sunday night's debate is really Mr. Trump's last, slim chance to show non-supporters that he has anything approaching a presidential temperament?
Can we all agree the latest revelations might derail Mr. Trump's already derailed new focus on policy?
Can we all agree there was no shortage of outrageous statements this week even before the latest revelations?
Can we all agree that by the end of the week we didn't even remember fundraising activities by Mr. Trump's foundation were closed down by the New York Attorney General?
Can we all agree the makers of the Epipen may think their $465 settlement with Medicare is not a guilty finding, but given their previous actions, most folks know they are guilty of something?
Can we all agree 156,000 new jobs may be tepid growth, but at least it's still growth?
Can we all agree no one really understands the sudden 'scary clown' epidemic but school administratrors all over they country have been forced to assure parents that the situation is under control?
Can we all agree it's good news to see that the Paris climate accord will take effect, despite what the US Congress thinks about global warming?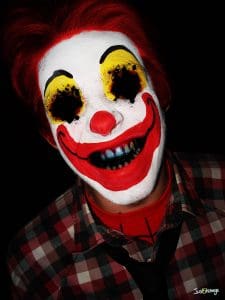 Can we all agree it seems Vladimir Putin's plan to take over Syria while we are occupied with our election seems to be succeeding and the people of Aleppo are paying the price?
Can we all agree it's hard for the rest of the world to understand how a country can vote against peace, but the Colombian president still deserves the Nobel Peace Prize?
Can we all agree even The NSA seems a little confused about whether they have arrested a spy or just someone who likes to hoard information?
Can we all agree, at this point, no-one even cares what happened at the vice presidential debate earlier this week?
Can we all agree, Yahoo seems to be trying to commit business suicide but agreeing to scan its users' emails for the government?
Can we all agree, just when you think the President of the Philippines has insulted every world leader, he finds a new way to prove he has no business leading a Democratic country?
Can we all agree we have a few of our own unqualified elected officials?
Can we all agree there doesn't seem to be a whole lot of enthusiasm for Google's newly announced smart phone?
Can we all agree Fox News's attempt at humor by stereotyping Asian Americans was disturbing – mainly because no one at the network realized how insulting it was?
and finally, two feel-good stories:
One about a 113 year-old man having his bar mitzvah and another of heart felt appreciation during the most unimaginable tragedy.