On Aging Well
October 2, 2010
A recent convergence of events got me thinking about my age.
Over the last month I have paid my respects at the grave sites of  my four grandparents , visited my mother's grave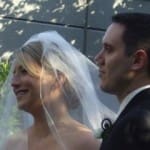 , and helped my 90 year-old father spread the ashes of his younger brother.
Modern technology allows me to keep in touch with a long-time friend who turned 60 and marked the event with a wonderful essay.
At the same time I celebrated the wedding of the beautiful daughter of a woman who I grew up with, but  died way too young seven years ago.
I have the feeling the universe is trying to tell me something, only I'm not smart enough to get the message.

No Comments »
No comments yet.
RSS feed for comments on this post. TrackBack URL
Leave a comment