About Eric Riess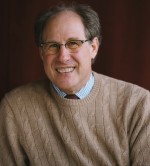 Eric Riess has over 30 years of business and professional experience.
With over 20 years in journalism he has been a writer, photographer, managing editor and editor at several newspapers.
He spent ten years as a technical trainer before joining Insights for Training and Development as a Senior Associate and West Coast Representative.
He holds an undergraduate degree from Bucknell University in Lewisburg, PA and an MBA from Dominican University in San Rafael, California.
He received his coaching training at JFK University In California and at the College of Executive Coaching in Santa Barbara California.
He received his mediation training from Steven Rosenberg and Laura Farrow both in California.