'Rules' in Need of Adjustment
November 18, 2015
Acing that Interview
July 6, 2015
The government tells us that 223,000 new jobs were added to the economy last month. That means that at least 500,000 people probably had interviews.
What was the difference between the folks who got the job and the those who are still looking? Obviously, I don't know all the factors at play, but I can offer some suggestions to help you ace your next interview.
Dealing with Stress:
Job interviews are stressful. But you need to understand that stress is normal. It's the body's reaction to fear. Thousands of years ago our stress reaction, shut down unnecessary systems, to allow us to focus on evading that saber-toothed tiger.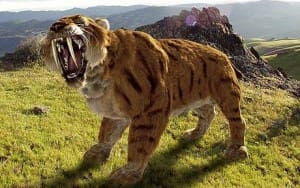 Today we sweat to cool our body temperature, our heart pumps more blood to critical organs, such as the brain, and our nervous system – infused with a chemical surge –  alerts us to the slightest change in the environment.
This is good, it helps you focus your attention on the person in front of you and the questions being asked.
Knowing that your stress reaction is normal can help you relax.
A simple breathing exercise is one way to reduce your stress. Before you enter the building find a quiet spot where you can just sit and breathe deeply. Focus on your breath trying to visualize yourself as relaxed and calm.
And finally: smile –research shows that this one act, will help relax your mind and body.
What to Wear:
You need to dress like you already belong.
The assumption is that you have done some research before you applied, but now you need to explore the company culture.
Does everyone wear business attire every day? Do most men wear ties, are women expected to wear skirts or business suits? The only way to find out might be to visit before your interview.
At many places in Silicon Valley (i.e. Google, Facebook, Apple) what you wear is much different than your 'uniform' for a Wall Street Interview.
The old saying, 'you never get a second chance to make a first impression,' is true. When in doubt, a suit that says you are serious about the opportunity, is always the best choice. Looking sharper than your interviewer is always better than the other way around.
At the end of the interview I would rather be told, I'll never wear my suit to work again, than I need a new wardrobe.
How to Act:
I was once told to mirror my interviewer. If he or she reached out to shake hands, fine, but don't offer your sweaty palm first.
If the interviewer crossed their legs, I could too.
But this is all part of communication – which is 70% visual. By the time you get to the interview, chances are good that you fit the technical requirements to do the job and they are looking more at your personality and 'soft skills.'
Many times interviewers form an opinion in the first five minutes and then spend the rest of the interview trying to prove themselves correct. Google claims they have developed a system to prevent this cognitive bias, but the statistics don't suggest their practices insure better choices.
One other tip, make sure you have your own copy of the resume you submitted. You want to make sure your interviewer is reading things correctly.
I parrot my third grade teacher, Miss Opie, when I advise clients, "sit up straight, pay attention, don't chew gum and speak clearly." Always be honest and if you don't know the answer to a question, admit it, and agree to find out.
Many firms are famous for asking brain teaser questions to test problem-solving skills. I think they are less than useful, unless they are directly related to the job. Unfortunately they still exist, despite the fact that there is no evidence they prove anything beyond whether you can solve that particular problem.
I am particularly bad at them, and once when challenged at an interview, simply declined, saying it was not a true test of my ability. Yeah, I did not get the job, but I felt it was probably not a place I wanted to work anyway.
Remember this is a two-way street, so be prepared with questions of your own. Not specifics about pay or benefits, there's time for that after you get an offer, but about the company and what they do. Maybe even current trends in the industry.
With any luck, the first interviewer will ask you to stay for a while to speak with a few more people – maybe a manager or co worker – so be prepared for a longer stay. Don't be afraid to stash an energy bar in your pocket or purse to avoid hunger pains. A quick trip to the restroom gives you a break and some time for a snack. (Just make sure you check your teeth before you return)
How do you handle an interview panel? Not easily.
It's impossible for one person to think as quickly as three, so it's inherently unfair. Always address your answer to the person who asked the question, and don't be afraid to pause, and collect your thoughts before you respond. You are not in a time competition.
And, when the panel members start arguing about a question (they always do) stay out of the fight and take advantage of the time, and breathe.
With any luck, the preparation and the talent that got you to the interview in the first place will be your biggest asset. Hopefully, when next month's employment numbers come out you will be among those with a new job.

Emotionally Intelligent Interviews
May 17, 2015
Resume Writing: The job No-one Loves
May 2, 2015