CWAA: Can We All Agree – 2/11/17 edition
February 11, 2017
Can we all agree, no-one believes the immigration raids being conducted around the country are 'routine,' as the the federal agency claims?
Can we all agree the GOP knows it has a real problem when the staunchly red voters in California's Central Valley, start to turn against them?
Can we all agree, in any other administration  National Security chief Michael Flynn's contact with Russian officials before he took office, would lead to dismissal? It's doubtful that will happen in the Trump administration.
Can we all agree the impact of Mr. Trump's lies about voter fraud are being felt by one poor illegal immigrant with a sixth-grade education who is now facing an 8-year prison term for illegal voting?
Can we all agree, the only thing most people will remember about Mr. Trump's press conference with the Japanese Prime Minister is the uncomfortable extended handshake? Especially since it's not a Japanese custom.
Can we all agree, Mr. Trump may figure out a new way to impose his travel ban, but he will never admit he made a mistake?
Can we all agree, resistance to the GOP plan to get rid of the Affordable Care Act, finally seems to have had an impact on the GOP. They are literally living in fear.
Can we all agree the President's son-in-law seems to be the only grown-up in the room when it comes to foreign policy?
Can we all agree our newly installed Education Secretary may have the roughest tenure of all the cabinet appointees?
Can we all agree Hillary Clinton was right, in questioning Mr. Trump's mental stability and many Senators now seem to get the message?
Can we all agree Chinese leaders have schooled Mr. Trump on international diplomacy?
Can we all agree Kellyanne Conway doesn't seem to understand what she did wrong in promoting Ivanka Trump's product line? But she's just following the lead of her boss.
Can we all agree, it appears the entire Trump family sees the presidency as one big money-making opportunity? Even their lawyers admit it.
Can we all agree, every time Sean Spicer holds a press briefing he looks foolish?  Whether it's factual mistakes or simple spelling errors he looks like the buffoon Melissa McCarthy portrays on SNL.
Can we all agree, speaking on SNL, it appears Mr. Trump may be wrong about the show, as it enjoys it's highest ratings in 22 years?
Can we all agree, even foreign countries seems to understand the role of comedy in the new world order?
Can we all agree the only question about Mr. Trump's approval ratings are, "how low can they go?"
Can we all agree SNL may just be the tip of the iceberg as comedians of all stripes  continue to get under the thin skin of our new leader?
Can we all agree, it was heartening to see the North Carolina legislature put in its place by the courts, and the NCAA?
Can we all agree Supreme Court nominee Neil Gorsuch probably won a few votes this week when he decried Mr. Trump's tweets about the Federal Court system?
Can we all agree Senator Mitch McConnell my have given the protest movement a new slogan this week, while boosting Elizabeth Warren's 2020 presidential aspirations?
Can we all agree it's great to see some House Democrats grow a little backbone and find new ways to challenge the GOP?
Can we all agree, Mr. Obama must have known the new administration would allow construction of the Dakota Access Pipeline?
Can we all agree it's unfortunate the entire 84-Lumber Super Bowl ad was not aired during the game?
Can we all agree Mr. Trump's pre-Super Bowl comments on Fox were another insult to every American and are even confounding his own party? Except maybe the Senate Majority leader…
and finally:
Can we all agree, speaking of the Big Game, it's not always about football? This week's good read.

Can We All Agree – 5/2/15 Edition
May 2, 2015
Can we all agree that entertainer Ben E. King, who died this week, will be missed for more than just "Stand By Me?"
Can we all agree that charging the police officers involved in arresting Freddie Gray in Baltimore was the best way to calm tensions in the city.
Can we all agree that one mother's attempt to corral her wayward son in Baltimore may do more for race relations than any indictment?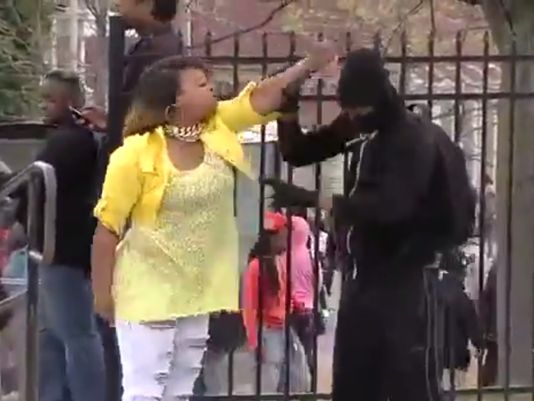 Can we all agree that the guilty plea and new indictments in the 'Bridgegate' scandal just puts anther nail in Chris Christie's presidential coffin?
Can we all agree that even Americans are following the Royal Family and are thrilled that she had a healthy baby girl?
Can we all agree that Prime Minister Abe's speech to Congress was largely a non-event.
Can we all agree that, as the death toll in Nepal climbs toward 10,000, the government's response has been a second disaster? Continued calls to donate to private organizations and not the government are very telling.
Can we all agree that some sort of justice was served when Malala Yousafzai's attackers were sentenced to life in prison?
Can we all agree that Alex Rodriguez's climb past Willie Mays in the baseball's home run count will, forever been an embarrassment – especially here in San Francisco?
Can we all agree that the Pope's call for increased awareness of man-made climate change is like a breath of fresh air? Now, if he would accept his invitation to address Congress, that would be an event.
Can we all agree that Governor Jerry Brown is at least making an effort to make Californian's care about water conservation and the environment, by calling for $10,000 fines and more greenhouse gas cuts?
Can we all agree that Bernie Sanders presidential campaign announcement is this week's campaign chuckle?
Can we all agree that all the speculation about what The Supreme Court may, or may not do, on gay marriage, is getting a bit tiring?
And finally,
Can we all agree that it is incredible that after multiple reviews and conferences and probably hundreds of meetings, Bud Light still came up with an embarrassing promotional slogan for their latest ad campaign?