Can We All Agree™ – 10/28/17 edition
October 28, 2017
CWAA: Can We All Agree™ – 7/15/17 edition
July 15, 2017
Can we all agree, there are many Americans (about 65%) who agree with JPMorgan Chase CEO Jamie Dimon's assessment of the current political climate?
Can we all agree, expanding the powers  of the Department of Homeland Security to speed up deportations, will not make our country safer?
Can we all agree, it appears Republican governors may have the final say on the fate of the GOP healthcare bill?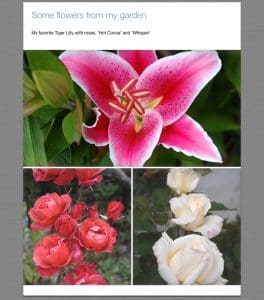 Can we all agree, a Federal judge in Hawaii made the right choice when he expanded the President's  immigration order to include grandparents and other family members?
Can we all agree, the inclusion of a suspected Russian spy in the meeting with Donald Trump, Jr. makes a mockery of the  excuses he wants us to believe?
Can we all agree it's Ok for a father to defend his son, but when neither of them have a moral compass it really doesn't have much impact? Especially since political operatives on both sides of the aisle say that even taking the meeting with wrong.
Can we all agree, the only reason Mr. Trump went to France was to see a military parade?
Can we all agree, Mr. Trump's off-the-record then on-the-record comments aboard Air Force One on his way to Europe, prove once again how ill-informed he is on a wide range of issues?
Can we all agree, Mr. Trump doesn't even realize when he's being sexist – like when he commented on the figure of France's Frst Lady Brigitte Macron?
Can we all agree, this administration has no concept of basic privacy norms – the actions of the bogus election commission just proves the point?
Can we all agree, it looks doubtful the Republicans can pass their healthcare bill – but many pundits  said that about the same measure when it was being considered by the House?
Can we all agree, 37-year old Venus Williams is just remarkable despite her loss today?
Can we all agree, if statistical analysis is correct, there were three planes full of passengers who were 11 seconds from disaster at San Francisco Airport this week?
Can we all agree, Chistopher Wray said all the right things at his Senate confirmation hearing, but he didn't really face the same issues as his predecessor – FBI chief James Comey?
Can we all agree, very few Republicans fear Mr. Trump's wrath if they do not pass a healthcare bill?
Can we all agree, President Obama would have faced merciless crticism if pastors were seen "laying on of hands" while in the Oval Office, but for Mr. Trump it just generates shrugs?
Can we all agree, we've entered a new medical era if the FDA approves gene therapy?
Can we all agree, when Joe Scarborough announced he was leaving the GOP, it sounded a lot like President Lyndon Johnson's alleged comments when Walter Cronkite voiced disapproval of the Vietnam War?
Can we all agree, the International Olympic Committee really didn't have too much choice in awarding the next two Olympics to Paris and Los Angeles,  since no one else wanted them?
Can we all agree, Idaho's new law, which strengthens enforcement of non-compete clauses,  will make it harder for them to attract new tech workers to the state?
Can we all agree, stories of Mr. Trump fuming as his administration crumbles are becoming all too common?
Can we all agree, Senate President Mitch McConnell's decision to delay the annual recess by two weeks, is an admission that the GOP simply cannot govern?
Can we all agree, we're all getting used to Mr. Trump's shifting position on a wide range of issues, but his latest admission that his wall with Mexico can be shorter and transparent is  a non-starter?
Can we all agree the Articles of Impeachment filed by a California Congressman, are a pretty good publicity stunt?
Can we all agree, ISIS may have been pushed out of Mosul but it will be decades before the city returns to anything approaching normal?
Can we all agree, the Consumer Financial Protection Bureau deserve credit for at least temporarily trying to reinstate class action lawsuits, to level the playing field between big banks and the average consumer?
Can we all agree, Mr. Trump's plan to form a cyber-security task force with the Russians was the dumbest idea any president has proposed since World War II? It just shows how easy our President is to manipulate.
and:
If you want a look at how the rest of the world sees our President, take a look at this Australian reporter's take on Mr. Trump?
or:
If you want your faith in humanity restored read this story about the rescue of 6 swimmers from a Florida riptide.
and finally:
As you sit home in your pajamas contemplating another pastry, take a look at what some folks go through in the name of sport.