CWAA: Can We All Agree – 10/22/16 edition
October 22, 2016
Can we all agree that even Donald Trump has seen the writing on the wall, and knows he will be defeated on November 8?
Can we all agree, it's amazing that Mr. Trump's performance at Wednesday's debate was not his worst of the week?
Can we all agree, speaking of performances, Melania's attempt to defend her husband was pretty sad? Steven Colbert's take was the best of the week.
Can we all agree Hillary Clinton seems intent on burying Mr. Trump so that his backers will have no choice but to accept the results?
Can we all agree President Obama's admonition that Mr. Trump to 'stop whining" may have been the quote off the week?
Can we all agree New York's Cardinal Timothy Dolan, had the worst seat in the house at this week's Alfred E. Smith Memorial Foundation Dinner in New York?
Can we all agree the real test el ration day, may be the Democrats' push to recapture the Senate and reduce the margin in the House of Representatives?
Can we all agree that yesterday's internet attack should be a warning to all those who see the internet as the solution to every problem?
Can we all agree Mr. Trump's charges of voter fraud, which had no supporting evidence, was the logical conclusion to  the GOP's recent drive to restrict voting across the county?
Can we all agree, Trump may lose the election, but his rise to presidential nominee will be felt long after he has been buried by the Republican Party?
Can we all agree Mr. Trump has, among other things,  made it acceptable  to be openly racist?
Can we all agree The Arizona Republic's answer to threats, hate mail and attempts at intimidation, after the newspaper endorsed Hillary Clinton, should be required reading for all Americans?
Can we all agree, we owe our Canadian neighbors a big 'thank you' for their words of encouragement?
Can we all agree the American public probably won't pay too much attention to what's happening in Iraq and the battle for Mosul, until a US soldier is killed or the fight is over?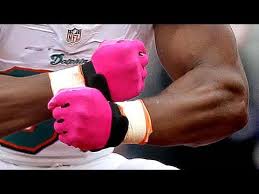 Can we all agree, the National Football League, can  make their players wear all the pink they want, but until they understand how to deal with domestic abuse, their slogans ring hollow to most women?
Can we all agree the latest recommendations for TV and internet access for children will have parents scratching their heads for years to come?
Can we all agree Wikileaks founder Julian Assange seems to have outlasted his welcome at the Ecuadorian Embassy in London? The big question is where will he go next?
Can we all agree we were heartened to hear that high school graduation rates are improving, but we're not sure it's Mr. Obama's policies that can take all the credit?
Can we all agree that there has to be another solution to the National Guard's mistake in making bonus payments to members 10 years ago?
Can we all agree the Census Bureau's plan to create a new category for people of Middle Eastern descent is probably not a good idea because it could be meaningless and result in more discrimination?
Can we all agree the Chinese government's plan to track all it's citizens is a little too Orwellian?
Can we all agree it was about time some police organization realized they had a problem dealing with minorities and apologized?
Can we all agree this is the kind of police story we all want to see every week?
and finally:
This week's good read is the New Yorker Magazine piece on GOP strategist Ana Navarro, unless you are a Trump supporter.
and I'm sure you don't want to miss the annual Neiman Marcus catalogue of items you will never find under your Christmas tree.