CWAA: Can We All Agree – 1/7/17 edition
January 7, 2017
Can we all agree Vladimir Putin was masterful in abusing our electoral system?
Can we all agree this won't be the last time Russia will use cyber-attacks to alter the course of world events?
Can we all agree it's amazing that the only person who doesn't believe it, is Donald Trump? Even the Russians celebrated.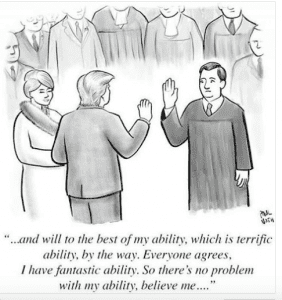 Can we all agree his Saturday morning tweet storm urging closer relationship with Russia makes him seem even more desperate?
Can we all agree, the fact that Mr. Trump cited world fugitive Julian Assange as his source for doubting the intelligence report, is just absurd?
Can we all agree that once again it appears that Mr. Trump's ego, just can't deal with the fact that he received 3 million fewer votes than Hillary Clinton and that Mr. Putin helped  him win in the electoral college?
Can we all agree new polls showing Trump supporters are counting on Democrats to stop the new president, show an amazing lack on confidence in their own candidate?
Can we all agree the GOP has reached new levels of hypocrisy as they appear prepared to accept a $1 billion budget deficit just to get rid of The Affordable Care Act?
Can we all agree it's starting to look unlikely that the Senate will approve a repeal of President Obama's signature accomplishment, unless they have a plan to replace it? Even Mr. Trump seems to have doubts.
Can we all agree, we knew all along we'd be paying for any wall built along our  border with Mexico?
Can we all that 75 consecutive quarters of job growth would be an accomplishment for any president, but coming after the worst recession in 5o years deserves special recognition?
Can we all agree, Mr. Trump may be the first president who will be forced to deal with non-political legal issues throughout his term?
Can we all agree, many civil servants will have second thoughts about working for the federal government now that the House has resurrected an obscure law allowing their pay to be cut by Congress?
Can we all agree the House has done an embarrassingly good job at getting us all to focus on ethics? Too bad Mr. Trump doesn't.
Can we all agree, now that Rex Tillerson has taken a $180 million buyout from Exxon Mobil, we're sure their interests will not color any decision he makes as secretary of state? Yeah, right.
Can we all agree naming a Wall Street lawyer to head the SEC just guarantees that no-one will be watching anything that happens in the financial markets?
Can we all agree Vice-President Joe Biden had the best quote of the week?
Can we all agree the first thing Mr. Trump should do is stop trying to make policy via Twitter?
Can we all agree Mr. Trump will learn pretty quickly that he can't just bully every company in America to get his way. – especially since, in most cases, his comments had nothing to do with their decision?
Can we all agree, he can't even wish everyone a happy new year without creating a controversy?
Can we all agree Senate Majority Leader Mitch McConnell has shown, once again, that he has no respect for the constitution or for governing, by scheduling cabinet nomination hearings on consecutive days, although most nominees have not even filed disclosure forms or passed routine background checks?
Can we all agree that might not help Attorney General nominee Jeff Sessions, who seems to be stretching the truth and  is facing protests from the NAACP, as well as law school professors across the nation?
Can we all agree some states seem to have found a novel way of keeping Mr. Trump off the 2020 ballot?
Can we all agree it won't take long before the State of California and the federal government battle in court?
Can we all agree there will be no real cease-fire in Syria until all the rebels have been eliminated and Assad is firmly in power once again?
Can we all agree that New York Governor, and probable presidential candidate Andrew Cuomo, has unofficially launched his campaign by proposing free tuition to any NY resident accepted at a state school? (With Bernie Sanders by his side, no less)
Can we all agree, that while the US debates abandoning the Paris Accords, China is moving ahead  of us with a  commitment to renewable energy?
Can we all agree banning the simultaneous shipment of guns and ammunition on an airplanes seems like a logical solution too prevent massacres like what happened in Fort Lauderdale this week, but it will never happen?
And finally:
You can now fact check Mr. Trump's tweets by following the Washington Post's new  weekly feature.
and
If you want to know what we will be missing watch the First Lady's final public speech.
Just to prove no topic is too mundane from Mr. Trump take a look at his Twitter battle with the former California Governor over the latest edition of The Apprentice.