CWAA: Can We All Agree™ – 2/17/18 edition
February 17, 2018
Can we all agree, Donald Trump is the least empathetic president we have ever had, which is too bad since the families in Parkland, FL need his comfort?
Can we all agree, there is nothing Mr. Trump can do to comfort the grieving parents in Parkland,  unless he addresses gun ownership and the NRA?
Can we all agree, there may be some reason to hope politicians will at least listen to young people who are the future voters and simply  want to know why they continue to be slaughtered at school?
Can we all agree, the FBI made a serious error by not paying attention to warnings about Nikolas Cruz, but calls for the resignation of the FBI director are just political posturing?
Can we all agree, Special Counsel Robert Mueller's indictments  have put an end to Mr. Trump's claim that there was no Russian interference in the 2016 election? It also adds credibility to intelligence officials who know they will try again in 2018.
Can we all agree, the latest salacious stories about Mr. Trump's multiple affaires probably will not change any opinions about him unless some criminal charges result?
Can we all agree, Mr. Trump has no interest in seriously reforming the nation's immigration system or protecting 'Dreamers?'
Can we all agree, changes to the White House security process are aimed squarely at the Prsident's son-in-law Jared Kushner?
Can we all agree, opponents of VA Secretary David Shulkin, probably will not be appeased by the resignation of his chief of staff?
Can we all agree, the Trump cabinet is the most ethically challenged group of individuals ever to serve in government?
Can we all agree, the new report detailing the causes of our air pollution may be a revelation to some, but experts have been warning about the dangers of everyday chemicals for years?
Can we all agree, new tariffs on steel imports will not revive the US steel industry?
Can we all agree, Mitt Romney may win the Utah senate seat, but it will do little to prevent the continued destruction wrought by Mr. Trump?
Can we all agree, Rience Priebus's revelations about what goes on in the Trump White House simply confirm what we all knew?
Can we all agree, Mr. Trump's condemnation of domestic violence rings very hollow given his past actions?
Can we all agree, many Democrats are hoping Jacob Zuma's resignation in South Africa is repeated here?
Can we all agree, Massachusetts Senator Elizabeth Warren did her best to blunt the criticism she knows is coming from Mr. Trump – as soon as he figures out what she was talking about?
Can we all agree, the Germans may have hit on a great idea by  considering free public transportation?
Can we all agree, it's pretty clear the drive to include a citizenship question on the census is just another Republican effort to prevent immigrants from being counted?
Can we all agree, in any other administration, that fact that US backed forces killed Russian mercenaries, would be a major international story?
Can we all agree, we all want to watch the Winter Olympics, but there are just too many events that do not interest Americans – especially if we are not favored to win?
Can we all agree, neither  cost estimates of $30 million nor opposition from abroad,  will do much to dissuade Mr. Trump from staging his military parade?
Can we all agree, anyone who has flown to Hawaii, understands the helpless feeling of the passengers on a United Airlines Flight when an airplane engine came apart over the Pacific Ocean?
Can we all agree, banning tackle football before high school will be a good first step, but the reality is that head trauma in high school and college is enough to do permanent damage?
Can we all agree, no one should plan dinner at Applebees?
Can we all agree, Trump's food stamp program, providing pre-packaged food to food stamp recipients,  would be funny if he were not serious?
Can we all agree, Mr. Trump's infrastructure plan is just another bad idea that has mo chance of becoming law?
Can we all agree, Mr. Trump's budget plan is not worth the paper it was printed on?
Can we all agree, if the Obama portraits at the Smithsonian were designed to stir debate they have succeeded?
Can we all agree, paid sick leave may do a better job of preventing the spread of the flu than the vaccine which is only 36% effective?
and finally:
When you look at those roses your bought on Valentine's Day  think about where they came from?

CWAA: Can We All Agree – 1/14/17 edition
January 14, 2017
Can we all agree, it's hard to believe the GOP is so focused on repealing the Affordable Care Act, that they are willing to disrupt the lives of the 23 million Americans who know it has been a success?
Can we all agree, no matter what you think of the current administration, it's improper for an incoming administration to conduct diplomacy before they are actually in charge?
Can we all agree it would be nice to believe that Speaker Paul Ryan was was outlining Donald Trump's immigration policy when he assured an immigrant family they would not be deported?
Can we all agree the Justice Department probe of FBI director James Comey will end as soon as Loretta Lynch leaves office, but that won't stop the Democrats from giving Mr. Comey a a piece of their mind?
Can we all agree Mr. Trump's plan to put his sons in charge of his businesses does nothing to allay fears that he will act in their best interests rather than in the best interests of the United States?
Can we all agree appointing his son-in-law to a White House posts just reinforces the view that the family business interests will always be paramount ?
Can we all agree the salacious charges against Mr. Trump may not be verified, but they are pretty easy to believe for many Americans?
Can we all agree the appearance of Mr. Trump's attorney, who showed up to justify his actions, was among the most cringe-worthy parts of his press conference?
Can we all agree Buzzfeed has taken a lot of criticism for publishing the material, but that's the altered reality Mr. Trump has created?
Can we all agree the contrast between Mr. Obama's final speech in Chicago and Mr. Trump's attempt at a press conference was remarkable?
Can we all agree a large segment of the American public agrees with the government ethics chief, regarding Mr. Trump's latest plans for his businesses?
Can we all agree the intimidation of the government ethics office will get more serious as  Mr. Trump continues to defy the advice of ethics attorneys on both sides of the political spectrum?
Can we all agree we're still not sure if Mr. Trump really believes the Russians tried to influence the election?
Can we all agree the new Lady Liberty on the $100 gold coin is sure to spark protests from the racists in this country?
Can we all agree China's addiction re-education camps sound a lot like the treatment camps some conservatives have proposed for anyone afflicted with the 'disease' of being gay?
Can we all agree the Russians have a novel approach to eliminating smoking – make it illegal for anyone who has not already started?
Can we all agree decriminalizing domestic violence, as Vladimir Putin ordered, is not the hallmark of a civilized society?
Can we all agree it's easier to charge foreigners from Volkswagen or Takata with criminal activity in product liability cases, than it is to hold US companies liable for breaking US laws?
Can we all agree it will take years and require constant monitoring to make sure the Baltimore and Chicago police make progress in eliminating the deeply ingrained practices which have caused so many problems?
Can we all agree Mr. Obama latest new Cuba policy may please that country's leaders, but will not be popular with citizens who make it to our shores?
Can we all agree we're not surprised that Fox News secretly settled a sexual harassment claim against Bill O'Reilly – two lawsuits in 12 months might have been more than the network could handle?
Can we all agree Mr. Trump's handling of the L.L. Bean controversy proves once again, he doesn't understand the role of the President?
Can we all agree we're amazed Mr. Trump hasn't caused another international incident by tweeting about China's lone aircraft carrier sailing through the Taiwan straight?
Can we all agree Mr. Trump's biggest problem might be convincing his own cabinet that he knows what he's doing?
Can we all agree it's nice to hear about a company planning to create 1o0,000 new jobs, with no mention of government interference?
Can we all agree it's great that 42% of California is drought free, now we can start worrying about Massachusetts and Europe?
Can we all agree Meryl Streep got all the publicity for her critique of Donald Trump, but Hugh Laurie really got the anti-Trump show started?
Can we all agree Mr. Trump's response was just embarrassing?
Can we all agree you could have predicted the outcome of a California University event featuring a racist editor and a money hungry drug executive? – Yes, protests ended the session before it even got started.
and finally,
If you don't believe Joe Biden was surprised to receive the Presidential Medal of Freedom, you should nominate him for a best actor award.

CWAA: Can We All Agree – 10/22/16 edition
October 22, 2016
Can we all agree that even Donald Trump has seen the writing on the wall, and knows he will be defeated on November 8?
Can we all agree, it's amazing that Mr. Trump's performance at Wednesday's debate was not his worst of the week?
Can we all agree, speaking of performances, Melania's attempt to defend her husband was pretty sad? Steven Colbert's take was the best of the week.
Can we all agree Hillary Clinton seems intent on burying Mr. Trump so that his backers will have no choice but to accept the results?
Can we all agree President Obama's admonition that Mr. Trump to 'stop whining" may have been the quote off the week?
Can we all agree New York's Cardinal Timothy Dolan, had the worst seat in the house at this week's Alfred E. Smith Memorial Foundation Dinner in New York?
Can we all agree the real test el ration day, may be the Democrats' push to recapture the Senate and reduce the margin in the House of Representatives?
Can we all agree that yesterday's internet attack should be a warning to all those who see the internet as the solution to every problem?
Can we all agree Mr. Trump's charges of voter fraud, which had no supporting evidence, was the logical conclusion to  the GOP's recent drive to restrict voting across the county?
Can we all agree, Trump may lose the election, but his rise to presidential nominee will be felt long after he has been buried by the Republican Party?
Can we all agree Mr. Trump has, among other things,  made it acceptable  to be openly racist?
Can we all agree The Arizona Republic's answer to threats, hate mail and attempts at intimidation, after the newspaper endorsed Hillary Clinton, should be required reading for all Americans?
Can we all agree, we owe our Canadian neighbors a big 'thank you' for their words of encouragement?
Can we all agree the American public probably won't pay too much attention to what's happening in Iraq and the battle for Mosul, until a US soldier is killed or the fight is over?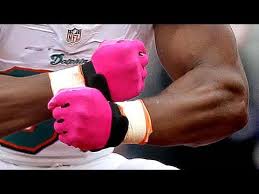 Can we all agree, the National Football League, can  make their players wear all the pink they want, but until they understand how to deal with domestic abuse, their slogans ring hollow to most women?
Can we all agree the latest recommendations for TV and internet access for children will have parents scratching their heads for years to come?
Can we all agree Wikileaks founder Julian Assange seems to have outlasted his welcome at the Ecuadorian Embassy in London? The big question is where will he go next?
Can we all agree we were heartened to hear that high school graduation rates are improving, but we're not sure it's Mr. Obama's policies that can take all the credit?
Can we all agree that there has to be another solution to the National Guard's mistake in making bonus payments to members 10 years ago?
Can we all agree the Census Bureau's plan to create a new category for people of Middle Eastern descent is probably not a good idea because it could be meaningless and result in more discrimination?
Can we all agree the Chinese government's plan to track all it's citizens is a little too Orwellian?
Can we all agree it was about time some police organization realized they had a problem dealing with minorities and apologized?
Can we all agree this is the kind of police story we all want to see every week?
and finally:
This week's good read is the New Yorker Magazine piece on GOP strategist Ana Navarro, unless you are a Trump supporter.
and I'm sure you don't want to miss the annual Neiman Marcus catalogue of items you will never find under your Christmas tree.