CWAA: Can We All Agree™ – 6/17/17 edition
June 17, 2017
Can we all agree, we should all applaud the administration's decision to allow the so-called 'dreamers' to stay in the United States without fear of deportation? Unfortunately their parents will still live in fear.
Can we all agree, Amazon's purchase of Whole Foods has nothing to do with organic food but everything to do with competing with Walmart?
Can we all agree, Senator Mitch McConnell obviously learned a lot from House Speaker Paul Ryan, who was able to get a healthcare bill passed by keeping it secret until the last minute?
Can we all agree, the investigation by special counsel Robert Mueller got a lot more serious this week with the news that Mr. Trump may face charges that he impeded a federal investigation in firing FBI director James Comey?
Can we all agree, Mr. Trump continues to make his own situation worse with his tweets and rants?
Can we all agree, Mr. Trump is governing 'like the leader of 35% of the country'?
Can we all agree, it would be nice to think the shooting of a Congressman, practicing for a charity baseball game could bring the political parties together for more than one day, but it's doubtful given the rhetoric?
Can we all agree, news that Fox News is dropping its trademark "fair and balanced" slogan, has allowed everyone to admit that it was really just a marketing tool and never true?
Can we all agree, the only person who thinks Mr. Trump's most recent financial statement clarifies anything, is Mr. Trump?
Can we all agree, news that Mr. Trump's attorney and the Vice President have both hired attorneys could set off hiring frenzy by White House staffers who know Mr. Trump's lawyer is not defending them?
Can we all agree, Trump supporters would probably not  have objected to the revival of Shakespeare' s Julius Caesar if the lead character was a woman in pant suit?
Can we all agree, the tragic fire in London may be a bigger test for Prime minister Theresa May, than either of the two recent terrorist attacks?
Can we all agree, those of us who are not sailors have a hard time figuring out how two ships can collide 12 miles from shore?
Can we all agree, Mr. Trump conveniently forgot to tell his adoring supporters in Miami that the rollback of travel to Cuba could take three years?
Can we all agree, the manslaughter conviction of a young woman, over the carbon monoxide suicide of her boyfriend hung on just three words -"get back in?"
Can we all agree, the acquittal of a Minnesota police officer in the shooting death of a motorist suggests that there will always be some doubt about what really happens when African-American motorists are stopped by police?
Can we all agree, lottery players in Illinois may be the group that forces a state budget compromise when they find out they can no longer buy Powerball and Megamillion tickets?
Can we all agree, the City of Los Angeles deserved to lose a huge gamble this week, when a sanitation worker won a $17.4 million lawsuit against his supervisors who harassed him into disability by falsely claiming he was gay?
Can we all agree, it's pretty clear there are very few world leaders who have much respect for Mr. Trump?
Can we all agree, it's pretty clear the lawsuits brought against 12 Turkish body guards accused of assault, when they attacked protesters in New York, is pretty meaningless, since the men are out of the country and probably are not planning a return trip?
Can we all agree, the Senate surprised everyone this week by voting to impose more sanctions on Iran and Russia and restricting the President's power to make changes?
Can we all agree, Kamala Harris' standing as a Democratic star of the future was cemented this week by her prosecutorial performance against Attorney General Jeff Sessions?
Can we all agree, Australia finally made the right move by paying $53 million dollars and closing their prison-like facilities holding refugees awaiting approval to enter the country?
Can we all agree, the Democrat's lawsuit against Mr. Trump didn't get much press coverage, given the other events of the week, but it could be the key to the eventual release of Mr. Trump's tax returns?
Can we all agree, despite the Republican's best effort to lob softball questions, AG Jeff Session's showed that he is unqualified to be the top law enforcement official in the country?
Can we all agree, it's tragic that a now brain-damaged American has become a pawn in the egomaniacal three way chess match between former basketball player Dennis Rodman and the leaders of North Korea and the the United States?
Can we all agree, this week's first full cabinet meeting was a sickening display of orchestrated ego-stroking?
Can we all agree, it was great to see Melania and Baron move into the White House? But the real question is will Mr. Trump let her leave the building?:
and finally this week's good reads:
Ann Killions column on Warrior coach Steve Kerr's reaction to his team's NBA championship.
and
The Washington Post's Fact Checking video on all Mr. Trump's flip flops since the day, exactly two years ago, when he came down the escalator at Trump Tower to declare his candidacy.

CWAA: Can We All Agree™ – 4/22/17 edition
April 22, 2017
Can we all agree the so-called 'Dreamers' will take little solace in Donald Trump's assurances that they have nothing to worry about, as long as Jeff Sessions is the attorney general and is issuing threats to sanctuary cities?
Can we all agree Exxon-Mobile must have thought their request for a waiver from sanctions, allowing them to drill in the Black Sea, was going to be approved by the Trump administration, or they would have withdrawn it months ago?
Can we all agree, the media is finally starting to learn most of Mr. Trump's tweets are just attempts to get attention when he thinks the world is ignoring him?
Can we all agree today's March for Science is not politicizing science, that was done years ago, when George W. Bush denied climate change?
Can we all agree English Prime Minister Theresa May obviously was not paying close attention to the  results last time an early election was called?
Can we all agree, tomorrow's election in France will have an even larger impact on the future of the EU, than the Brexit vote?
Can we all agree conservatives across the country welcome the prospect of a violent confrontation when Ann Coulter speaks at Berkeley on May 2?
Can we all agree, like most irrational acts, there is no logic to explain the suicide of ex-football star Aaron Hernandez?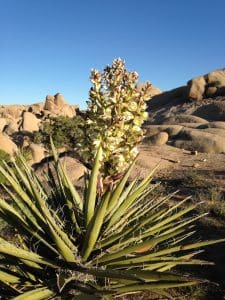 Can we all agree Sarah Palin, showed the world how little respect she has for the President when she decided the 'tramp look' was the best choice for her White House visit? That doesn't even take into account the questionable friends she decided to bring along?
Can we all agree the world, even Republicans, will hang on every word President Obama says when he speaks  Monday in Chicago?
Can we all agree Mr. Sessions comments about the court in Hawaii, which ruled against Mr. Trump's immigration plan, show an amazing lack of understanding of the Constitution he is supposed to uphold?
Can we all agree Mr. Trump's insistence on pushing health care reform indicates how desperate he is to avoid looking irrelevant and improve his abysmal ratings? The fact that the new plan is laughable is almost beside the point.
Can we all agree it doesn't look like tax reform will get done either, unless Mr. Trump releases his tax returns? Even Sean Spicer's twisted logic will not overcome Democratic opposition.
Can we all agree there is no doubt the White House will find that China is illegally manipulating the steel market, so Mr. Trump can act tough, and do absolutely nothing?
Can we all agree Mr. Trump must think we are all idiots when he calls on businesses to hire American workers while Trump ties and shirts continue to be manufactured outside the US?
Can we all agree, he is right about one thing, the H-1B visa system needs to be reformed?
Can we all agree Rep. Jason Chaffetz may have felt he had no option but to leave the House and his post as head of the Oversight Committee, but anyone who thinks a new chairman will investigate the  ethics violations of the new administration, is just naive?
Can we all agree the link between Ivanka Trump's trademark approvals in China and her meeting with the Chinese president is among the first things that need to be investigated?
Can we all agree, Henry Kissinger's comments in 'Time' magazine on Jared Kushner's leadership skills don't even rise to the level of 'damning with faint praise?'
Can we all agree Starbucks' new coffee drink is a novelty created just for social media and publicity? Do we really need to ingest more chemicals?
Can we all agree Mr. Trump's desire to be liked by business leaders is the driving force behind his policy decisions?
Can we all agree, a White House which has no idea which way a carrier group is headed sounds a lot like the 'Gang Who Couldn't Shoot Straight.'
Can we all agree it was only a matter of time before we made the Arctic Ocean a garbage dump, just like the Pacific ?
Can we all agree the Venezuelan government is failing in it's efforts to make  it look like the riots on the streets of Caracas were instigated by the United States?
Can we all agree one thing the leaders of the United States, Russia, Egypt and Turkey all have in common are  their outsized egos?
Can we all agree Emirates Airlines decision to cut back flights to the United States was largely symbolic to send a message to the Trump administration about its immigration policies?
Can we all agree few people have much sympathy for Bill O'Reilly, especially since he's getting $25 million as a buyout?
Can we all agree it's pretty clear Gisele Bundchen was behind Tom Brady's decision not to atted the White House ceremony honoring her husband's Super Bowl victory?
Can we all agree the near-victory of Democrat Jon Ossoff in Georgia's 6th Congressional District has the GOP very worried about the mid-term elections ?
Can we all agree Homeland Secretary John Kelly, really needs to develop a thicker skin if he expects to stay in office much longer?
And finally:
This week's good read is a touching tribute to one of the victims of sexual abuse scandal in the Boston archdiocese.