CWAA: Can We All Agree™ – 4/22/17 edition
April 22, 2017
Can we all agree the so-called 'Dreamers' will take little solace in Donald Trump's assurances that they have nothing to worry about, as long as Jeff Sessions is the attorney general and is issuing threats to sanctuary cities?
Can we all agree Exxon-Mobile must have thought their request for a waiver from sanctions, allowing them to drill in the Black Sea, was going to be approved by the Trump administration, or they would have withdrawn it months ago?
Can we all agree, the media is finally starting to learn most of Mr. Trump's tweets are just attempts to get attention when he thinks the world is ignoring him?
Can we all agree today's March for Science is not politicizing science, that was done years ago, when George W. Bush denied climate change?
Can we all agree English Prime Minister Theresa May obviously was not paying close attention to the  results last time an early election was called?
Can we all agree, tomorrow's election in France will have an even larger impact on the future of the EU, than the Brexit vote?
Can we all agree conservatives across the country welcome the prospect of a violent confrontation when Ann Coulter speaks at Berkeley on May 2?
Can we all agree, like most irrational acts, there is no logic to explain the suicide of ex-football star Aaron Hernandez?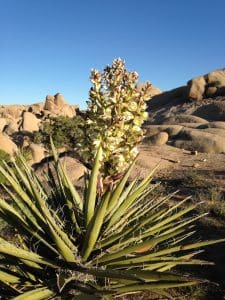 Can we all agree Sarah Palin, showed the world how little respect she has for the President when she decided the 'tramp look' was the best choice for her White House visit? That doesn't even take into account the questionable friends she decided to bring along?
Can we all agree the world, even Republicans, will hang on every word President Obama says when he speaks  Monday in Chicago?
Can we all agree Mr. Sessions comments about the court in Hawaii, which ruled against Mr. Trump's immigration plan, show an amazing lack of understanding of the Constitution he is supposed to uphold?
Can we all agree Mr. Trump's insistence on pushing health care reform indicates how desperate he is to avoid looking irrelevant and improve his abysmal ratings? The fact that the new plan is laughable is almost beside the point.
Can we all agree it doesn't look like tax reform will get done either, unless Mr. Trump releases his tax returns? Even Sean Spicer's twisted logic will not overcome Democratic opposition.
Can we all agree there is no doubt the White House will find that China is illegally manipulating the steel market, so Mr. Trump can act tough, and do absolutely nothing?
Can we all agree Mr. Trump must think we are all idiots when he calls on businesses to hire American workers while Trump ties and shirts continue to be manufactured outside the US?
Can we all agree, he is right about one thing, the H-1B visa system needs to be reformed?
Can we all agree Rep. Jason Chaffetz may have felt he had no option but to leave the House and his post as head of the Oversight Committee, but anyone who thinks a new chairman will investigate the  ethics violations of the new administration, is just naive?
Can we all agree the link between Ivanka Trump's trademark approvals in China and her meeting with the Chinese president is among the first things that need to be investigated?
Can we all agree, Henry Kissinger's comments in 'Time' magazine on Jared Kushner's leadership skills don't even rise to the level of 'damning with faint praise?'
Can we all agree Starbucks' new coffee drink is a novelty created just for social media and publicity? Do we really need to ingest more chemicals?
Can we all agree Mr. Trump's desire to be liked by business leaders is the driving force behind his policy decisions?
Can we all agree, a White House which has no idea which way a carrier group is headed sounds a lot like the 'Gang Who Couldn't Shoot Straight.'
Can we all agree it was only a matter of time before we made the Arctic Ocean a garbage dump, just like the Pacific ?
Can we all agree the Venezuelan government is failing in it's efforts to make  it look like the riots on the streets of Caracas were instigated by the United States?
Can we all agree one thing the leaders of the United States, Russia, Egypt and Turkey all have in common are  their outsized egos?
Can we all agree Emirates Airlines decision to cut back flights to the United States was largely symbolic to send a message to the Trump administration about its immigration policies?
Can we all agree few people have much sympathy for Bill O'Reilly, especially since he's getting $25 million as a buyout?
Can we all agree it's pretty clear Gisele Bundchen was behind Tom Brady's decision not to atted the White House ceremony honoring her husband's Super Bowl victory?
Can we all agree the near-victory of Democrat Jon Ossoff in Georgia's 6th Congressional District has the GOP very worried about the mid-term elections ?
Can we all agree Homeland Secretary John Kelly, really needs to develop a thicker skin if he expects to stay in office much longer?
And finally:
This week's good read is a touching tribute to one of the victims of sexual abuse scandal in the Boston archdiocese.