CWAA: Can We All Agree™ – 7/2/17 edition
July 2, 2017
A day late, but hopefully, not a pound short.
Can we all agree, we should all be nervous about the administration's request for voter data from the states and appalled that they don't seem to understand why state officials are declining the demand?
Can we all agree, as the nation's fertility rate declines any rational person realizes we need to change our attitude toward immigration?
Can we all agree, the GOP's latest failure to pass a health care reform bill has left many Americans in the worst possible position – unable to plan for the future?
Can we all agree, Mr. Trump has not been any help to Mitch McConnell?
Can we all agree Mr. Trump's about face on health care shows his desperation and makes passage even more remote?
Can we all agree most voters don't really understand 'CBO scores,' and don't really care since they know what the impact of the Republican bill would be?
Can we all agree, Mr. Trump's needless fight with two cable TV commentators has revealed the alternative universe inside the White House?
Can we all agree, the National Rifle Association's latest ad campaign should outrage every American as it incites violence, simply to encourage gun ownership?
Can we all agree, anyone who doesn't think a grandparent  constitutes a 'bona fide' relationship should ask one?
Can we all agree, next week's G-20 summit should be quite the show for Mr. Trump, Germany's Angela Merkel and Russia's Vladimir Putin?
Can we all agree, Mr. Trump is oblivious to the fact that most of the world is laughing at him?
Can we all agree, Hong Kong is at pivotal crossroads as it celebrates 20 years since the British relinquished control?
Can we all agree, each week EPA administrator Scott Pruitt is allowed to stay in office we get closer to environmental disaster?
Can we all agree, Paul Manafort never should have been allowed to run any political campaign?
Can we all agree, it's not the  $2.7 billion fine from the EU that worries Google, but the threat to their business model?
Can we all agree, the NSA, needs to admit they have screwed up and start helping people combat the hacking tools the agency created?
Can we all agree, the newfound friendship between Mr. Trump and Indian Prime Minister Modi will only last as long as Mr. Modi bows to all Mr. Trump's demands?
Can we all agree, Germany's rejection of visas for the body-guards/thugs who wanted to accompany Turkey's dictator on a state visit, suggest the criminal charges brought in the US may have an impact after all?
Can we all agree, the latest report on the rise in sea level caused by increased carbon emissions makes our government's position on the environment increasingly absurd?
Can we all agree, Mr. Trump has created his own echo chamber to support his egomaniacal positions?
Can we all agree, Secretary of State Rex Tillerson has become a non-entity on the world stage?
Can we all agree, Serena Williams had a near perfect return for John Mcenroe's sexist serve?
Can we all agree, gun control supporters were left a bit confused this week as the Supreme Court allowed a California law on ammunition to stand but a lower court issued an injunction preventing the law from going into effect?
Can we all agree, no one is looking forward to stricter airport security rules ?
Can we all agree,  the Academy of Motion Picture Arts and Sciences should be congratulated for their bid to diversify their membership, even if it's a few years late?
and finally:
A good news story about the heroic actions of a major league umpire.
and
An airline story that might restore your faith in the industry.

CWAA: Can We All Agree – 11/12/16 edition
November 12, 2016
Can we all agree even Donald Trump did not really expect this week's result?
Can we all agree it's time to board the Kamala Harris 2020 bandwagon? Maybe she can create the Democratic unity party leaders want.
Can we all agree, no-one is surprised it only took Mr. Trump a few hours to mess up his first job as President-elect?
Can we all agree there is no way to predict what Mr. Trump might do once in office, now that he's already altering many of the policy proposals he offered while on the campaign trail?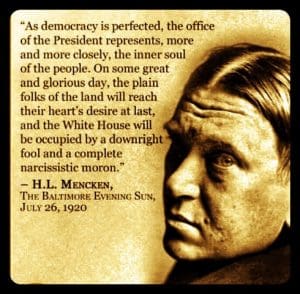 Can we all agree, Mr. Trump's supporters are going to be disappointed if they think the manufacturing jobs lost over the last 20 years, will be coming back any time soon?
Can we all agree that the exit polls may explain what happened but they don't explain the why?
Can we all agree that, among other things, the Trump presidency will mean the end of financial reform and any efforts to curb global warming? It's probably the reason the stock market has hit record highs and lobbyists have been celebrating on K Street, while coral reefs continue to die.
Can we all agree Mr. Trump's first test on immigration may come with the surge in migrants from Central and South America?
Can we all agree it would appear that the plants are smarter than a good portion of the US voting public? They seem to understand the need to scrub pollutants from the atmosphere.
Can we all agree we're disappointed to see that  the parties in the Trump University lawsuit are negotiating a settlement?
Can we all agree, putting Mike Pence is charge of the transition is like rearranging the deck chairs on the Titanic?
Can we all agree that the split in the voting public means that there are probably parts of the United States that President Trump will never be able to visit without continuing protests?
Can we all agree, many people were offended that President Obama used Veterans Day to urge us to come together to support Mr. Trump?
Can we all agree we would expect nothing less than the calls for an open mind from Mr. Obama and Mrs. Clinton? But one wonders if that's the kind of concession speech Mr. Trump would have delivered if the roles had been reversed?
Can we all agree that GOP leaders, who say we should accept Mrs. Clinton's defeat, like they accepted Mitt Romney's loss 4 years ago, don't understand the difference between a qualified candidate and a racist, misogynistic liar or the hate that he has spawned?
Can we all agree, the world is in shock, journalists are embarrassed and no-one knows what will happen during a Trump administration?
Can we all agree the best news story this week was the prediction that Mr. Trump will probably be impeached?
Can we all agree the Trump victory has almost buried one of the other major news stories from the election: Marijuana is well on it's way to becoming legal in the United Stated? If the NFL wants to start using it a tipping point has been reached.
Can we all agree that ISIS has taken advantage of our preoccupation with the election to begin a campaign which includes massacring civilians as they abandon territory in Iraq?
Can we all agree that Leonard Cohen, who died this week, deserved more coverage than he got?
Can we all agree that immigration raids, which have already reached record levels, will be increasing in the coming years – until business lobbyists make their case and Mr. Trump quietly ends  the deportation program?
Can we all agree, China's recent crackdown on dissent in Hong Kong, makes you wonder if the city is really governable as a democracy?
Can we all agree there is a certain symmetry to Mr. Trump's victory and news that the state of New Jersey will take over Atlantic City's government?
Can we all agree the owners and reporters at Rolling Stone Magazine do not deserve sympathy as they lost the first of several court battles over their poor performance in reporting an alleged rape at the University of Virginia?
Can we all agree we thought the smog in Bejing was bad until we read about the problems in Delhi?
Can we all agree Prince Harry is right to complain about the way the British press has been treating his girlfriend, but we doubt anything will change?
and finally:
Only in San Francisco could one stuck shoe ruin the morning rush hour for thousands of BART commuters.
And my train wreck of the week award goes to football player Colin Kapernick, who created a storm of protest by declining to stand for the National Anthem, to highlight the condition of 'oppressed people' and then didn't even bother to vote.
and:
In honor of Veterans Day I'm reposting my story on my Dad, who would not believe his sacrifice has led to a Donald Trump White House. Dad's story