CWAA: Can We All Agree™ – 8/12/17 edition
August 12, 2017
Can we all agree, many of us never thought the Chinese president would be the grownup in the room, refereeing the war of words between a US President and the leader of North Korea?
Can we all agree, it's tough to predict an outcome when you have two egomaniacal bullies hurling insults at each other?
Can we all agree the folks on Guam probably are not comforted by Mr. Trump's promise of retaliation, if the island is attacked?
Can we all agree, most of us have been so preoccupied with North Korea we hardly noticed that, despite the billions of dollars spent after Katrina, New Orleans flooded again this week after a severe thunderstorm?
Can we all agree, the longer we ignore climate change reports, the more stories like New Orleans, we will see?
Can we all agree, sometime in the next year the EPA will effectively cease to exist?
Can we all agree, while we should be concerned about what's happening in Venezuela,  we can't invade every country, where we disagree with the government's policies?
Can we all agree, the White House may not openly condone the activities of the alt-right, but the fact that an administration aide can pen a memo describing a leftist conspiracy, certainly provides support?
Can we all agree, Google made a bad situation worse this week, when they fired the author of a memo attacking women working in Silicon Valley? We may not agree with his comments, but he has every right to his opinion.
Can we all agree, it's hard to tell if sports reporters are over-reacting to the cancellation of some  high school football programs, or if we are really seeing the start of a death spiral?
Can we all agree, Major League Baseball deserves a pat on the back for their 'nickname' promotion later this month? Don't expect to see anything like this in the NFL.
Can we all agree, it's about time the highest levels of government admitted that we have an opioid crises in this country?
Can we all agree, the new twitter battle between Senate President Mitch McConnell and Mr. Trump, will do little to advance the GOP agenda?
Can we all agree, the FBI's pre-dawn raid of former Trump campaign chief Paul Manafort, is very bad news for the President?
Can we all agree, despite all the rhetoric, it appears, the XL pipeline may be stymied by state regulations in Nebraska?
Can we all agree, state politicians, like those in Wisconsin, don't care how much tax money they give away, as long as they can say they brought in new jobs?
Can we all agree, President Trump should take a close look at what's happening to his good friend Benjamin Netanyahu, as he tries to downplay the special counsel's investigation?
Can we all agree, Disney may be making the right business decision, by taking their movies off Netflix, but they are making it  more difficult for the consumer?
Can we all agree, we should be very concerned that industry lobbyists are re-writing the nation's regulatory framework?
Can we all agree, it's been another tough trip home for many GOP politicians?
Can we all agree, coal mining should not be encouraged on public land?
Can we all agree, Vice President Mike Pence is running for his boss's job? He just doesn't like to have it made public.
Can we all agree, voting for Amy McGrath over Mitch McConnell is a pretty easy decision?
Can we all agree, the Democrat's shift to the left will not help them in conservative states, even where voters are appalled by Donald Trump?
Can we all agree, it appears the only world leader Mr. Trump does not stand up to, is Vladimir Putin?
Can we all agree, White House aides should not be making news at speaking engagements? If they can't take the criticism, they should not have agreed to appear.
Can we all agree, the world is just a little less  lyrical this week with the passing of Glen Campbell and Broadway singer Barbara Cook.
and finally:
Only in America could Back to School shopping get combined with guns sales.

CWAA: Can We All Agree™ – 6/17/17 edition
June 17, 2017
Can we all agree, we should all applaud the administration's decision to allow the so-called 'dreamers' to stay in the United States without fear of deportation? Unfortunately their parents will still live in fear.
Can we all agree, Amazon's purchase of Whole Foods has nothing to do with organic food but everything to do with competing with Walmart?
Can we all agree, Senator Mitch McConnell obviously learned a lot from House Speaker Paul Ryan, who was able to get a healthcare bill passed by keeping it secret until the last minute?
Can we all agree, the investigation by special counsel Robert Mueller got a lot more serious this week with the news that Mr. Trump may face charges that he impeded a federal investigation in firing FBI director James Comey?
Can we all agree, Mr. Trump continues to make his own situation worse with his tweets and rants?
Can we all agree, Mr. Trump is governing 'like the leader of 35% of the country'?
Can we all agree, it would be nice to think the shooting of a Congressman, practicing for a charity baseball game could bring the political parties together for more than one day, but it's doubtful given the rhetoric?
Can we all agree, news that Fox News is dropping its trademark "fair and balanced" slogan, has allowed everyone to admit that it was really just a marketing tool and never true?
Can we all agree, the only person who thinks Mr. Trump's most recent financial statement clarifies anything, is Mr. Trump?
Can we all agree, news that Mr. Trump's attorney and the Vice President have both hired attorneys could set off hiring frenzy by White House staffers who know Mr. Trump's lawyer is not defending them?
Can we all agree, Trump supporters would probably not  have objected to the revival of Shakespeare' s Julius Caesar if the lead character was a woman in pant suit?
Can we all agree, the tragic fire in London may be a bigger test for Prime minister Theresa May, than either of the two recent terrorist attacks?
Can we all agree, those of us who are not sailors have a hard time figuring out how two ships can collide 12 miles from shore?
Can we all agree, Mr. Trump conveniently forgot to tell his adoring supporters in Miami that the rollback of travel to Cuba could take three years?
Can we all agree, the manslaughter conviction of a young woman, over the carbon monoxide suicide of her boyfriend hung on just three words -"get back in?"
Can we all agree, the acquittal of a Minnesota police officer in the shooting death of a motorist suggests that there will always be some doubt about what really happens when African-American motorists are stopped by police?
Can we all agree, lottery players in Illinois may be the group that forces a state budget compromise when they find out they can no longer buy Powerball and Megamillion tickets?
Can we all agree, the City of Los Angeles deserved to lose a huge gamble this week, when a sanitation worker won a $17.4 million lawsuit against his supervisors who harassed him into disability by falsely claiming he was gay?
Can we all agree, it's pretty clear there are very few world leaders who have much respect for Mr. Trump?
Can we all agree, it's pretty clear the lawsuits brought against 12 Turkish body guards accused of assault, when they attacked protesters in New York, is pretty meaningless, since the men are out of the country and probably are not planning a return trip?
Can we all agree, the Senate surprised everyone this week by voting to impose more sanctions on Iran and Russia and restricting the President's power to make changes?
Can we all agree, Kamala Harris' standing as a Democratic star of the future was cemented this week by her prosecutorial performance against Attorney General Jeff Sessions?
Can we all agree, Australia finally made the right move by paying $53 million dollars and closing their prison-like facilities holding refugees awaiting approval to enter the country?
Can we all agree, the Democrat's lawsuit against Mr. Trump didn't get much press coverage, given the other events of the week, but it could be the key to the eventual release of Mr. Trump's tax returns?
Can we all agree, despite the Republican's best effort to lob softball questions, AG Jeff Session's showed that he is unqualified to be the top law enforcement official in the country?
Can we all agree, it's tragic that a now brain-damaged American has become a pawn in the egomaniacal three way chess match between former basketball player Dennis Rodman and the leaders of North Korea and the the United States?
Can we all agree, this week's first full cabinet meeting was a sickening display of orchestrated ego-stroking?
Can we all agree, it was great to see Melania and Baron move into the White House? But the real question is will Mr. Trump let her leave the building?:
and finally this week's good reads:
Ann Killions column on Warrior coach Steve Kerr's reaction to his team's NBA championship.
and
The Washington Post's Fact Checking video on all Mr. Trump's flip flops since the day, exactly two years ago, when he came down the escalator at Trump Tower to declare his candidacy.

CWAA: Can We All Agree – 11/12/16 edition
November 12, 2016
Can we all agree even Donald Trump did not really expect this week's result?
Can we all agree it's time to board the Kamala Harris 2020 bandwagon? Maybe she can create the Democratic unity party leaders want.
Can we all agree, no-one is surprised it only took Mr. Trump a few hours to mess up his first job as President-elect?
Can we all agree there is no way to predict what Mr. Trump might do once in office, now that he's already altering many of the policy proposals he offered while on the campaign trail?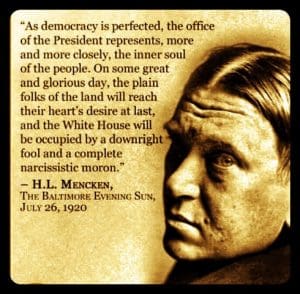 Can we all agree, Mr. Trump's supporters are going to be disappointed if they think the manufacturing jobs lost over the last 20 years, will be coming back any time soon?
Can we all agree that the exit polls may explain what happened but they don't explain the why?
Can we all agree that, among other things, the Trump presidency will mean the end of financial reform and any efforts to curb global warming? It's probably the reason the stock market has hit record highs and lobbyists have been celebrating on K Street, while coral reefs continue to die.
Can we all agree Mr. Trump's first test on immigration may come with the surge in migrants from Central and South America?
Can we all agree it would appear that the plants are smarter than a good portion of the US voting public? They seem to understand the need to scrub pollutants from the atmosphere.
Can we all agree we're disappointed to see that  the parties in the Trump University lawsuit are negotiating a settlement?
Can we all agree, putting Mike Pence is charge of the transition is like rearranging the deck chairs on the Titanic?
Can we all agree that the split in the voting public means that there are probably parts of the United States that President Trump will never be able to visit without continuing protests?
Can we all agree, many people were offended that President Obama used Veterans Day to urge us to come together to support Mr. Trump?
Can we all agree we would expect nothing less than the calls for an open mind from Mr. Obama and Mrs. Clinton? But one wonders if that's the kind of concession speech Mr. Trump would have delivered if the roles had been reversed?
Can we all agree that GOP leaders, who say we should accept Mrs. Clinton's defeat, like they accepted Mitt Romney's loss 4 years ago, don't understand the difference between a qualified candidate and a racist, misogynistic liar or the hate that he has spawned?
Can we all agree, the world is in shock, journalists are embarrassed and no-one knows what will happen during a Trump administration?
Can we all agree the best news story this week was the prediction that Mr. Trump will probably be impeached?
Can we all agree the Trump victory has almost buried one of the other major news stories from the election: Marijuana is well on it's way to becoming legal in the United Stated? If the NFL wants to start using it a tipping point has been reached.
Can we all agree that ISIS has taken advantage of our preoccupation with the election to begin a campaign which includes massacring civilians as they abandon territory in Iraq?
Can we all agree that Leonard Cohen, who died this week, deserved more coverage than he got?
Can we all agree that immigration raids, which have already reached record levels, will be increasing in the coming years – until business lobbyists make their case and Mr. Trump quietly ends  the deportation program?
Can we all agree, China's recent crackdown on dissent in Hong Kong, makes you wonder if the city is really governable as a democracy?
Can we all agree there is a certain symmetry to Mr. Trump's victory and news that the state of New Jersey will take over Atlantic City's government?
Can we all agree the owners and reporters at Rolling Stone Magazine do not deserve sympathy as they lost the first of several court battles over their poor performance in reporting an alleged rape at the University of Virginia?
Can we all agree we thought the smog in Bejing was bad until we read about the problems in Delhi?
Can we all agree Prince Harry is right to complain about the way the British press has been treating his girlfriend, but we doubt anything will change?
and finally:
Only in San Francisco could one stuck shoe ruin the morning rush hour for thousands of BART commuters.
And my train wreck of the week award goes to football player Colin Kapernick, who created a storm of protest by declining to stand for the National Anthem, to highlight the condition of 'oppressed people' and then didn't even bother to vote.
and:
In honor of Veterans Day I'm reposting my story on my Dad, who would not believe his sacrifice has led to a Donald Trump White House. Dad's story