Can We All Agree™ – 10/21/17 edition
October 21, 2017
Can we all agree, Mr. Trump's ability to create controversy out of routine presidential tasks, such as calling the families of fallen soldiers, is unmatched in the nation's history?
Can we all agree,  he managed to make a liar and racist out of a four-star Marine general?
Can we all agree, the administration's attempt to force changes to the bipartisan Senate agreement to fund healthcare subsidies, is a last-ditch effort to make it seem like the President is in charge?
Can we all agree, Speaker Paul Ryan's attempts to roast Mr. Trump would be funny if they weren't true?
Can we all agree, if it weren't for the racist in the White House, we could all ignore Richard Spencer and he would crawl back into his cave?
Can we all agree, if the Pentagon cannot figure out what happened in Niger, it might be time for a Congressional inquiry?
Can we all agree, few Senators actually know what was in the budget passed this week and even fewer know what will be in the tax plan that will follow?
Can we all agree, it took two former Presidents to remind us how a President is supposed to act? Who thought we would long for the days of George Bush?
Can we all agree, ISIS may have been pushed out of its self-declared capital, but that doesn't diminish their threat?
Can we all agree the Scott Pruitt EPA is putting us all in danger?
Can we all agree,  Jeff Sessions is a poor excuse for an Attorney General?
Can we all agree, every time a moderate Republican leaves Congress the chances for bipartisan compromise lessen?
Can we all agree, the North Carolina Republicans are making a mockery out of governance?
Can we all agree, The NFL did not really have a choice when they decided they could not penalize players who declined to stand during the National Anthem?
Can we all agree,  any report linking increased spousal abuse to the NAFTA agreement, doesn't deserve consideration in serious trade negotiations?
Can we all agree, federal judges and Trump's tweets  will force the President to either widen his travel ban until it's unworkable or abandon the idea altogether?
Can we all agree, after nine months in office the administration still has no idea how to vet candidates for important posts?
Can we all agree, watching Sen. Mitch McConnell pose for photos with Mr. Trump was beyond painful?
Can we all agree, calling the White House an "Adult Day Care Center" was pretty much stating the obvious?
Can we all agree, we may not understand the science, but neutron stars colliding to create gravitational waves, sounds like a big deal?
Can we all agree, North Korea seems to have figured out they can accomplish more with cyber attacks than with nuclear attacks?
Can we all agree, California Governor Jerry Brown may have saved himself some legal headaches by vetoing a bill requiring candidates to release tax returns, but most of the state's Democartic voters wanted him to sign the measure?
Can we all agree, the #MeToo campaign just shows that Harvey Weinstein's conduct has become institutionalized in the US?
Can we all agree, Theresa May, might not be around for the final Brexit agreement?
Can we all agree, the best story of the week was the  conspiracy theory about the Melania Trump "stand in?"
Can we all agree, Spain will never allow Catalonia to become a separate country?
And finally;
This week's good read – how low our society has sunk.
and a tale of heroism during the fires that ravaged California last week.

CWAA: Can We All Agree – 4/30/17 edition
April 30, 2017
Can we all agree, inviting a murderer, such as Philippine President Rodrigo Duterte, to the White House is an endorsement of his actions, and is repulsive?
Can we all agree, after 100 days in office Donald Trump still thinks he's on the campaign trail?
Can we all agree the enthusiasm of the crowds protesting Mr. Trump's policies does not seem to be waning?
Can we all agree the White House correspondents' dinner is irrelevant to most Americans, and that's the way it should be?
Can we all agree it's tough to figure out how Mr. Trump is consolidating power, since he hasn't really accomplished anything in his first 100 days?
Can we all agree, of all the stories detailing Mr. Trump's first 100 days, the most telling maybe be the listing of those who didn't even make it past three months on the job?
Can we all agree Kelly Anne Conway's return to the airways to present an alternative view of the administration's first 100 days was a disaster, like all her other appearances?
Can we all agree the EPA can spin it any way they want, but eliminating web pages of government data  is censorship?
Can we all agree the only branch of government that gotten less done in the last 100 days was Congress?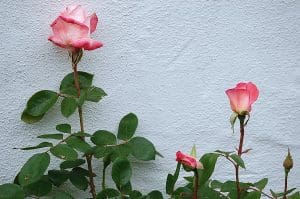 Can we all agree it's nice to see one branch of government standing up to Mr. Trump, although the President clearly has no idea what really happened to his plan to cut off funds to sanctuary cities?
Can we all agree Mr. Trump just keeps embarrassing House Speaker Paul Ryan, by insisting they vote on repealing the Affordable Care Act, when they simply do not have the votes?
Can we all agree it's tough to take the Republicans seriously when they spend 8 years of the Obama administration complaining about the deficit, but greet a plan to increase the deficit exponentially, with open arms?
Can we all agree, speaking of the tax plan, does anyone doubt the biggest beneficiary will be Mr, Trump and his businesses?
Can we all agree an avocado shortage is probably only worrisome to Californians?
Can we all agree tourists visiting California already  had sticker shock when they saw our gas prices, they will probably find another state to visit when our gas tax rises on November 1?
Can we all agree, when half of the 'bad hombres' deported by ICE, either had no record or only had traffic violations, it makes a mockery of the entire process?
Can we all agree The Pope is making a rather large statement by visiting Cairo and eschewing some significant security precautions? By the way did you see his Ted talk?
Can we all agree the economy's rather tepid growth in January may not be Mr. Trump's fault but it doesn't exactly reflect confidence in his administration?
Can we all agree Mr. Trump's latest interview certainly suggests he doesn't like his job because it's too hard?
Can we all agree it's tough to judge where we stand with North Korea when their missile test fails while Mr. Trump insists we could still wind up in a major conflict?
Can we all agree, we're all dying to know how much United Airlines paid to settle their dispute with the passenger dragged off one of their planes a few weeks ago? But it's nice to know we can get $10,000 next time we're bumped?
Can we all agree Mr. Trump's methods for making major decisions, such as repealing NAFTA, are driving world leaders crazy?
Can we all agree the Democrats push to force a vote on releasing Mr. Trump's taxes, again, sounds a lot like GOP efforts to repeal The ACA during the Obama administration?
Can we all agree Michael Flynn former NSA director, had no business being in any government job?
Can we all agree the most impactful decision of the week may be the FCC deciding that internet access should not be regulated as a utility?
Can we all agree the on-again, off-again Berkeley speech by conservative columnist Ann Coulter was really just a PR battle?
Can we all agree the US needs more national monuments not fewer? Here are some that you may want to visit pretty soon?
Can we all agree Mr. Trump can sign all the executive orders he wants to expand oil production, but as long as the price of a barrel of oil stays low no new wells will be drilled?
Can we all agree that Wells Fargo shareholders should be ashamed of themselves for re-elcting the board of directors that failed to stop the abuses at the bank?
Can we all agree that Ivanka Trump's new foundation sounds a lot like the Clinton Foundation?
Can we all agree, now that the final cabinet member has been approved, Mr. Trump has another long list of appointees to make before his government can really be effective in a meaningful way?
Can we all agree Rex Tillerson may be the most ineffective Secretary of State most American have ever seen?
Can we all agree, it appears the State Department didn't think anyone would notice a promotional piece for Mr. Trump's Mar-A-Lago resort on the official government website.
Can we all agree Mr. Trump's latest attempt to curry favor with the nation's Jewish population is just another cynical act?
Can we all agree there's no reason Bill O'Reilly can't tell us 'what really happened' at Fox News ?
Can we all agree we're all still a bit nervous about the upcoming French presidential vote, given what happened here?
Can we all agree the best commentary on Mr. Obama's return to the world stage might be this short piece by columnist Andy Borowitz?
and finally:
Can we all agree this might be the best home plate slide in baseball history.
and:
While I liked 'Silence of the Lambs,' my favorite Jonathan Demme film will always be 'Something Wild.'
If humans were indeed established on this continent 130,000 years ago, it's nice to see they had the good sense to settle in SanDiego where the weather is nice year-round.