CWAA: Can We All Agree™ – 11/25/17 edition
November 25, 2017
CWAA: Can We All Agree™ – 11/11/17 edition
November 11, 2017
Can we all agree, President Trump's preference to believe Russian President Vladimir Putin rather than the overwhelming evidence collected by US intelligence services, shows him to be a gullible rube?
Can we all agree, establishment Republicans want Roy Moore out of the Alabama senate race, so they do not have to deal with his extreme religious views, even if it means a Democrat wins the seat?
Can we all agree the Asian trade deal signed this week shows how Mr. Trump has made the United States irrelevant?
Can we all agree, sexual harassment charges are starting to pile up so fast, they make you wonder where our society was headed?
Can we all agree, Tuesday's election results sent a pretty clear message to Donald Trump and the GOP?
Can we all agree, Mr. Trump knows exactly the wrong thing to say when his candidate loses?
Can we all agree, the big winners Tuesday were women and medicaid expansion?
Can we all agree, Mr. Trump and the GOP suffered their second loss when signups for the Affordable Care Act set new records in the first week the insurance markets were open?
Can we all agree, the Justice Department realized they didn't have a legal leg to stand on when they attempted to force AT&T to get rid of CNN it order to complete its merger with Time Warner?
Can we all agree, the Senate tax plan contains just enough goodies to make it palatable to many in the middle class, while rewarding the 1% and business interests?
Can we all agree, Mr. Trump's voter fraud panel is so dysfunctionally political he may have no choice but to disband it?
Can we all agree, the questions about what happened when 4 US soldiers were killed in Niger, just keep mounting?
Can we all agree, it's hard to believe Mr. Trump's bodyguard was telling the truth about what happened when his boss visited Moscow in 2013?
Can we all agree, no one really knows what's going on between Saudi Arabia and Lebanon and it's not reassuring to know that Jared Kushner is right in the middle of it?
Can we all agree, Mr. Trump's trip to Asia has been all pomp and little substance?
Can we all agree, it's pretty clear that even a massacre in a Texas church isn't enough to get Congress to take action on anything that might be construed as gun control?
Can we all agree, the Texas massacre is not about mental health, it's about guns?
Can we all agree the EPA is now simply a tool of the gas and coal industry with little input from actual scientists?
Can we all agree, if the EPA trend is allowed to continue the US will start to look like New Delhi?
Can we all agree, this week's Democratic victories will  encourage more Republican House members to call it quirts?
Can we all agree, California Congressman Ted Lieu spoke for many Americans frustrated with the grip the NRA has on Washington?
Can we all agree, the 'New York Times' series on money laundering has gotten buried by usual avalanche of other news, but the reports of how big corporations and colleges are hiding their assets deserves closer attention?
Can we all agree, the administration can only be described as heartless as they attempt to restructure the nation's immigration policies?
Can we all agree, the continuing story of Senator Rand Paul and the neighbor who allegedly attacked him gets more bizarre by the day?
Can we all agree, Democratic operative Donna Brazile's new book sounds more like a self serving apology than a tell-all memoir?
Can we all agree, it doesn't sound like Mr. Trump will be invited to any of those former president group photos we used to enjoy seeing?
Can we all agree, no football fan will be sorry to see Thursday Night football ended?
Can we all agree, even if the NFL starts  giving players the money they are owed as part of the landmark concussion settlement, the headlines linking football and traumatic brain injury will not stop?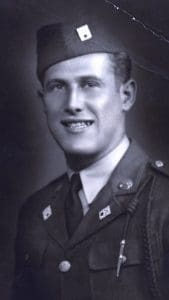 Can we all agree, the Ball family may ruin UCLA basketball?
and finally:
A Washington post columnist suggests the
way to honor our veterans would be to listen to their stories. I offer the Witness to War website, and hope you will search for Newton Riess to hear one man's heroic tale. We miss you dad, today and always.

CWAA: Can We All Agree™ – 9/30/17 edition
September 30, 2017
Can we all agree, the resignation of HHS Secretary Tom Price was more about the recent failure of ACA repeal than it was about travel at the taxpayer's expense? If not, we would have had at least two other cabinet resignations.
Can we all agree, the GOP's tax proposal officially puts to rest any notion that the Republicans ever cared about deficits or anyone but the top 1% of American who donate to their campaigns?
Can we all agree, news that the US has been, 'in direct talks' with North Korea, does nothing to calm anyone's nerves?
Can we all agree, the ICE push to target immigrants in so called Sanctuary Cities, is just one more example of the administration's petty and cynical view of the American legal system?
Can we all agree, the White House's incoherent and inconsistent foreign policy was on display once again this week as it was forced to disavow its own Israeli ambassador's comment?
Can we all agree, Sen. Mitch McConnell and the White House couldn't schedule a tax-plan press conference fast enough after their bid to repeal the ACA went down in flames again? It's all about capturing the 'fake-news' cycle.
Can we all agree, Steve Bannon's decision to back anti-establishment GOP candidates makes Democratic in-fighting look pretty tame?
Can we all agree, Roy Moore's victory in Alabama has turned electoral prognostication into a Las Vegas crap shoot?
Can we all agree, a Cambridge, MA librarian has made her point in rejecting a book donation from Melania Trump, but you have to wonder if she would have turned down the same books from say, Senator Elizabeth Warren?
Can we all agree, blaming the mayor of a bankrupt, flood-ravaged island, with no electricity, for your poor response, is a sure way turn off voters?
Can we all agree, the administration's  response to Hurricane Maria's damage in Puerto Rico has racism written all over it?
Can we all agree, a California legislator's proposed bill to ban petroleum powered cars and trucks will probably win approval in the state legislature just because it will infuriate the Trump administration?
Can we all agree, the argument that ICE agents have simply 'gone rogue' in attempting to enforce the administration's immigration policy, is proven out by statistics showing arrests are up but deportations are down?
Can we all agree, Twitter and Facebook both  should be persecuted for their roles in helping the Russians undermine our electoral system?
Can we all agree, Equifax CEO Richard Smith deserved to lose his job, not because the company's computers were hacked, but because of his firm's response?
Can we all agree, by picking a fight with the NFL, Mr. Trump has alienated, a group of people who were his strongest supporters?
Can we all agree, Mr Trump's outrageous disregard for any legal restrictions makes his aides use of a private email server seem inconsequential – although it cost Hillary Clinton the presidency?
Can we all agree, Target Department Stores deserves some credit for raising wages, but they are really just responding to market forces and trying to find employees?
Can we all agree, Milo Yiannopoulos should be sent a bill for the $800,000 it cost the University of California to prepare for his 15-minute speech on the campus?
Can we all agree, Treasury Secretary Steve Mnuchin proved this week that when it comes to  politics, he should stick to budgets and taxes?
Can we all agree it's been a while since we heard a cabinet secretary threaten his own staff for being disloyal?
Can we all agree, we all breathed a sigh of relief that Angela Merkel won a fourth term and hope that the rise of the far -right party was just a one-time protest vote?
Can we all agree, there is very little chance that any NBA championship team will be visiting the White House in the next four years?
Can we all agree a few folks will be fired in the NCAA, but nothing will change in the world of big-time college basketball despite the latest DOJ indictments?
Can we all agree, Mr. Trump should be saluted for drawing attention to the cause of former NFL quarterback Colin Kapernick?
Can we all agree, even the Supreme Court seems a bit confused about how to handle the latest travel ban?
Can we all agree, very few Baby Boomers, particularly men, will forget Hugh Hefner any time soon? And no, it wasn't because of the articles.
Can we all agree, Jared Kushner seems to have faded from public view except when he does something really stupid?
Can we all agree, many of us are desperate for news about the Obama family because it helps us remember how nice it was to have a human being in the White House?
Can we all agree, the issues that have plagued embassy employees in Cuba, sound like a cartoon episode of "Spy Versus Spy' from Mad Magazine? Unfortunately they are all too real.
Can we all agree, Julia Louis Dreyfus deserves kudos for using her tragic diagnosis to promote universal health care?
Can we all agree the Kurdish independence vote this week will spark years of fighting but is the first step toward a Kurdish homeland?
Can we all agree, it probably won't be long before we hear the first joke about female drivers in Saudi Arabia?
Can we all agree the Department of Justice is nothing more than another political swamp since the current administration took over?
and finally:
Warrior's coach Steve Kerr gets the last word on Mr. Trump's criticism of his team's decision not to visit the White House.
Tell us what you really think of the Trump Administration…