CWAA: Can We All Agree™ – 4/8/17 edition
April 8, 2017
Can we all agree, now that Donald Trump has launched himself into the middle of the Syrian civil war, the real test will be his long term strategy?
Can we all agree, like so many other campaign slogans, 'America First' seems to have fallen by the wayside?
Can we all agree the Republicans wasted no time leaving Washington to avoid a debate on the legality of Mr. Trump's actions?
Can we all agree Russia's rather muted reaction suggests they at least gave tacit approval to Mr. Trump?
Can we all agree Mr. Trump's timing made sure no one was paying attention to the Senate's approval of Neil Gorsuch as a Supreme Court Justice or Mr. Trump's summit with the Chinese President?
Can we all agree, unless Mr. Trump can end the infighting among his White House staff, he has little chance of scoring any more domestic victories?
Can we all agree, we may have no choice but to believe Ivanka Trump when she asks us to 'trust her' to keep her father in check?
Can we all agree Mr. Trump seems to have convinced his supporters that nepotism and corruption are just what the country needs to advance his agenda? Luckily the rest of the nation doesn't seem to be buying it.
Can we all agree someone needs to explain to Mr. Trump some basic facts about how his own government collects statistics?
Can we all agree he will need a unified team if the economy continues to lose steam as the most recent jobs report suggests?
Can we all agree, now that the GOP health care plan remains stalled, many supporters are wondering if he can pass an infrastructure bill?
Can we all agree Senate Majority leader Mitch McConnell does not care about governing, just about winning?
Can we all agree when GOP lawmakers hear about their new healthcare plan to eliminate coverage for pre-existing conditions last month's town hall protests will seem tame?
Can we all agree, speaking of road work, the California legislature gave  Governor Jerry Brown a nice birthday present passing a $52 billion tax package to fix the states roads and bridges? It appears they think no one will notice when the gasoline tax jumps 12 cents per gallon.
Can we all agree Gov. Brown was stating the obvious when he declared the state's drought over?
Can we all agree the spectacular pace of news has also overshadowed more of Mr. Trump's false claims against the Obama administration and more details about when the Russians began their attacks on our political system?
Can we all agree Rep. Devin Nunes has made himself a footnote to the House and Senate probes into the Russian meddling?
Can we all agree AG Jeff Sessions seems to having some problem getting the courts to back up his plan to undo consent decrees with police departments around the country?
Can we all agree Mr. Sessions bears a strong resemblance to former Laugh-In actor Arte Johnson?
Can we all agree the tentacles of the scandal never seems to end? This week even Education Secretary Betsy DeVoss and her brother were  caught in the act.
Can we all agree Mr. Trump's plan for extreme vetting of visitors to the US, by searching their cell phones and tablets will have a major impact of tourism?
Can we all agree no country can be really protect itself from terror attacks when trucks become weapons?
Can we all agree it's really hard to believe how tone deaf some marketing folks can be when they create major ad campaigns that have to be scrapped as soon as they are unveiled?
Can we all agree it's incredible that no matter how many lawsuits Mr. Trump settles, there's always another one to deal with?
Can we all agree Fox News star Bill O'Reilly has been remarkably restrained as advertisers abandon his sinking ship over reports that the network has paid millions to settle sexual harassment suits  against him?
Can we all agree Mr. Trump's well publicized gesture to donate his first paycheck to the National Park Service is pretty empty when you consider the $1.5 billion budget cut the Interior Department is facing?
Can we all agree Mr. Trump's support of Egyptian strongman Abdel Fattah el-Sisi was pretty repulsive, but it's really no different than the legions of dictators the US has supported in the past, if it served our purpose?
Can we all agree it seems a bit shortsighted for the NHL to skip next year's Winter Olympics in South Korea and miss an opportunity to introduce the best hockey players in the world to the Far East?
Can we all agree Don Rickles will never be duplicated?
And:
Take a look at the NCAA Trump-quotation brackets and see if you agree with the most remarkable Trump quote…so far.
Finally:
The unbelievable story go a young girl found living with monkeys.

Resume Writing: The job No-one Loves
May 2, 2015
Resume writing may be the most hated job in America.
At least that's the impression I get from dealing with hundreds of rewrites over the last few years. Most of my clients, young and old, seem to be very unclear about the actual purpose of a resume or what they should include.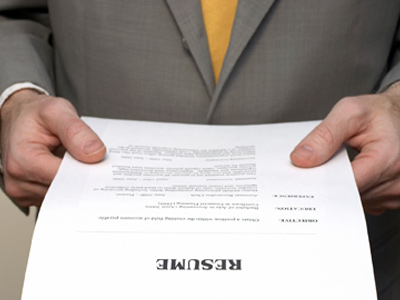 The purpose of a resume, and cover letter, is to get an interview. Nothing more, nothing less. The goal is to let the reader know that you have the skills and qualifications needed for the job and that they need to speak with you.
Which means, that it doesn't have to include everything you have ever done, every job you have held and every award you received.
Without exception, this can be accomplished in a one-page document, that is clear, concise, and accurate.
In 'the old days' when I wrote my first resume, completing a neatly typed one-page document was almost impossible. White-Out liquid, and Correct-o-Type strips were a necessity, and making multiple versions for different employers was a just a dream.
These days, with computers, tablets, smart phones, you can rewrite your resume in the blink of an eye, tailoring it for every employer and even for different potential interviewers within the same organization.
A resume should not be a dry recitation of every job you have ever held. You don't need to make sure every year of your life is covered. Yes, that two year gap when you decided to take time off, or were forced to take time off, doesn't have to be explained in the resume. You will probably be asked about it and should have a good answer ready, but it's wasted space on the resume.
The goal is to impress your potential employers with your skills. I advise all my clients to list their skills first. Not the jobs, the skills.
Are you a manager? Did you create budgets? Did you lead a project? This tells me more than the title you had and years you worked at Widget Works United Manufacturing.
These skills are what a potential employer is hiring, and can be adjusted depending on the job you want.
You are trying to match yourself to an opening, so don't be afraid to re-arrange the skills to match the needs of the job advertisement.
Younger clients always complain, "I haven't done anything, yet, so I don't have any skills." This is simply not true. You may not have on-the-job skills, but unless you've been hiding under a rock during your high school or college days, you have been involved in a host of activities that have left you with skills.
Maybe you worked at a fast-food restaurant and became a shift manager: maybe you joined a sorority and became the treasurer: maybe you volunteered at the local Boy's and Girl's Club and coached basketball.
You have skills in management, bookkeeping, or organization, which might make you stand out. Most employers, hiring new graduates are looking for some indication that you have  "soft skills' in communication, teamwork and trainability. They don't expect to be hiring a polished professional.
No matter how old you are, there is no need to embellish, and there certainly is no excuse for lying. The internet lives forever so it's not too tough to uncover something that isn't true.
Once the skills are done, you can list the relevant jobs you have held and, particularly for older workers, that doesn't mean you should list all those part-time high school jobs.
If there are some older positions that you held that may or may not be relevant, maybe a simple one-line listing is enough.
After the jobs, you can list education, with degrees, and finally any organization memberships and leadership positions.
You should provide enough information so that the reviewer understands what you did, but remember, the idea is to get an interview, where you can impress them with the details and emphasize your strengths.
I urge my clients to include a section on hobbies or interests to provide another 'entry point.' You never know when an off-hand comment about your interest in, say, photography, will spark a question from an interviewer with a similar interest.
It may not be relevant to the job, but it humanizes you and provides another topic to discuss.
So, if you're having problems completing the most hated job in America, let me know, and I'll be happy to help.