CWAA: Can We All Agree – 4/30/17 edition
April 30, 2017
Can we all agree, inviting a murderer, such as Philippine President Rodrigo Duterte, to the White House is an endorsement of his actions, and is repulsive?
Can we all agree, after 100 days in office Donald Trump still thinks he's on the campaign trail?
Can we all agree the enthusiasm of the crowds protesting Mr. Trump's policies does not seem to be waning?
Can we all agree the White House correspondents' dinner is irrelevant to most Americans, and that's the way it should be?
Can we all agree it's tough to figure out how Mr. Trump is consolidating power, since he hasn't really accomplished anything in his first 100 days?
Can we all agree, of all the stories detailing Mr. Trump's first 100 days, the most telling maybe be the listing of those who didn't even make it past three months on the job?
Can we all agree Kelly Anne Conway's return to the airways to present an alternative view of the administration's first 100 days was a disaster, like all her other appearances?
Can we all agree the EPA can spin it any way they want, but eliminating web pages of government data  is censorship?
Can we all agree the only branch of government that gotten less done in the last 100 days was Congress?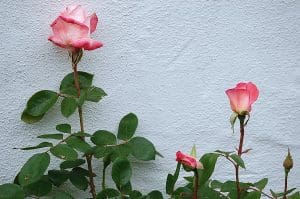 Can we all agree it's nice to see one branch of government standing up to Mr. Trump, although the President clearly has no idea what really happened to his plan to cut off funds to sanctuary cities?
Can we all agree Mr. Trump just keeps embarrassing House Speaker Paul Ryan, by insisting they vote on repealing the Affordable Care Act, when they simply do not have the votes?
Can we all agree it's tough to take the Republicans seriously when they spend 8 years of the Obama administration complaining about the deficit, but greet a plan to increase the deficit exponentially, with open arms?
Can we all agree, speaking of the tax plan, does anyone doubt the biggest beneficiary will be Mr, Trump and his businesses?
Can we all agree an avocado shortage is probably only worrisome to Californians?
Can we all agree tourists visiting California already  had sticker shock when they saw our gas prices, they will probably find another state to visit when our gas tax rises on November 1?
Can we all agree, when half of the 'bad hombres' deported by ICE, either had no record or only had traffic violations, it makes a mockery of the entire process?
Can we all agree The Pope is making a rather large statement by visiting Cairo and eschewing some significant security precautions? By the way did you see his Ted talk?
Can we all agree the economy's rather tepid growth in January may not be Mr. Trump's fault but it doesn't exactly reflect confidence in his administration?
Can we all agree Mr. Trump's latest interview certainly suggests he doesn't like his job because it's too hard?
Can we all agree it's tough to judge where we stand with North Korea when their missile test fails while Mr. Trump insists we could still wind up in a major conflict?
Can we all agree, we're all dying to know how much United Airlines paid to settle their dispute with the passenger dragged off one of their planes a few weeks ago? But it's nice to know we can get $10,000 next time we're bumped?
Can we all agree Mr. Trump's methods for making major decisions, such as repealing NAFTA, are driving world leaders crazy?
Can we all agree the Democrats push to force a vote on releasing Mr. Trump's taxes, again, sounds a lot like GOP efforts to repeal The ACA during the Obama administration?
Can we all agree Michael Flynn former NSA director, had no business being in any government job?
Can we all agree the most impactful decision of the week may be the FCC deciding that internet access should not be regulated as a utility?
Can we all agree the on-again, off-again Berkeley speech by conservative columnist Ann Coulter was really just a PR battle?
Can we all agree the US needs more national monuments not fewer? Here are some that you may want to visit pretty soon?
Can we all agree Mr. Trump can sign all the executive orders he wants to expand oil production, but as long as the price of a barrel of oil stays low no new wells will be drilled?
Can we all agree that Wells Fargo shareholders should be ashamed of themselves for re-elcting the board of directors that failed to stop the abuses at the bank?
Can we all agree that Ivanka Trump's new foundation sounds a lot like the Clinton Foundation?
Can we all agree, now that the final cabinet member has been approved, Mr. Trump has another long list of appointees to make before his government can really be effective in a meaningful way?
Can we all agree Rex Tillerson may be the most ineffective Secretary of State most American have ever seen?
Can we all agree, it appears the State Department didn't think anyone would notice a promotional piece for Mr. Trump's Mar-A-Lago resort on the official government website.
Can we all agree Mr. Trump's latest attempt to curry favor with the nation's Jewish population is just another cynical act?
Can we all agree there's no reason Bill O'Reilly can't tell us 'what really happened' at Fox News ?
Can we all agree we're all still a bit nervous about the upcoming French presidential vote, given what happened here?
Can we all agree the best commentary on Mr. Obama's return to the world stage might be this short piece by columnist Andy Borowitz?
and finally:
Can we all agree this might be the best home plate slide in baseball history.
and:
While I liked 'Silence of the Lambs,' my favorite Jonathan Demme film will always be 'Something Wild.'
If humans were indeed established on this continent 130,000 years ago, it's nice to see they had the good sense to settle in SanDiego where the weather is nice year-round.

CWAA: Can We All Agree™ – 4/15/17 edition
April 15, 2017
Can we all agree today's tax march will be a success even if it only continues the activism spawned by opposition to Mr. Trump? Be ready for stories about violence in Berkeley, driven by outsiders looking to capitalize on the city's reputation.
Can we all agree we've come a long way when China is playing the role of the grownup as the US and North Korea argue over who has a bigger missile?
Can we all agree The President's policy flip-flops this week just show how uninformed he is on a wide range of economic topics? And no, he should not get credit because he just realized governing "is not easy."
Can we all agree the changes are more a reflection of who has his ear this week: Steve Bannon, who seems to be on his way out or Gary Cohn a long-time registered Democrat?
Can we all agree Mr. Trump should not be congratulated for becoming more rational while his Attorney General rips up agreements on police reform, ramps up the racist war on drugs, and speeds up deportations?
Can we all agree refusing to release the logs of White House visitors just reinforces the notion that the administration has something to hide?
Can we all agree there is no way Arkansas should be allowed to speed up executions, just because the drugs they use might pass their expiration date?
Can we all agree, it looks like the administration is heading for another defeat in their battle to bar 'sanctuary cities' from receiving federal funds?
Can we all agree the next court battle will be over permits for Mr. Trump's border wall?
Can we all agree Mr. Trump seems like a little kid playing with toys as he orders bombs dropped all over the world?
Can we all agree, speaking of the Commander in chief, that he has given new meaning to the famous Marie Antoinette phrase, "let them eat cake."
Can we all agree the death toll is probably not the best way to judge the effectiveness of the MOAB –  'mother of all bombs' –  dropped on Afghanistan?
Can we all agree, EPA director Scott Pruitt takes a bit too much pleasure in reversing Obama-era rules designed to prevent industry from polluting the nation's lakes and rivers? It's hard to believe the far right feels he's not moving aggressively enough.
Can we all agree Education Secretary Betsy DeVoss's moves to undo student loan regulations will last until the next scandal involving schools, such as Trump University, taking advantage of students?
Can we all agree Canadian Prime Minister Justin Trudeau deserves kudos for fulfilling a campaign promise to push for the legalization of marijuana for recreational uses?
Can we all agree private school administrators must have had their heads in the sand over the last 7 years as they watched the clergy sex abuse scandal come to light while declining to do anything about the same sort of activity at their own schools?
Can we all agree Mr. Trump's plan to blackmail Democrats into supporting his new healthcare plan seems to have fizzled before it got started as GOP House member are already opposing it?
Can we all agree Mr. Trump seems to think signing controversial bills in private, like the one he approved this week to defund Planned Parenthood, means no one will know what he has done?
Can we all agree the Kentucky man dragged off a United Airlines flight this week will have every person who has ever flown, in his corner when he files suit against the airline? If you want to get bumped here's how to do it.
Can we all agree the United CEO deserves to lose his job for listening to lawyers who obviously crafted his first response to the crises?
Can we all agree, even when the chief executive came to his senses he still had a tough time apologizing?
Can we all agree the Wells Fargo board of directors still seems pretty tone deaf as it attempts to recoup $75 million from executive implicated in the bank's bogus credit card scheme, but still thinks it bears no responsibility?
Can we all agree Turkish Prime minister Recep Tayyip has found a not-so-unique way to get himself voted dictator – lie to your citizens?
Can we all agree Brazilian voters have to be wondering if anyone they put in office  is honest, as over 100 legislators and cabinet ministers were named in a criminal investigation?
Can we all agree, it was only a matter of time before Mr. Trump's travel ban began to hurt the tourism industry?
Can we ll agree the administration's plan to speed up their immigration enforcement will not help the situation?
Can we all agree South African President Jacob Zuma has trashed the memory of the nation's biggest hero, Nelson Mandela?
Can we all agree Mr. Trump's war mongering has certainly taken the spotlight away from the probe into his campaign's ties to Russia? But it won't end the investigation thanks to Paul Manafort's activity.
Can we all agree it would be nice to have a week when Mr. Trump did not embarrass himself during a TV interview, sadly it wasn't this past week?
Can we all agree the Republicans will say publicly that they are not worried about the 2018 election, but contests in Kansas and Georgia suggest they have some serious problems? And this doesn't include the voter ID laws that Federal Courts say are unconstitutional.
Can we all agree Sean Spicer should not be anyone's press secretary? His daily lies and gaffe's are getting tiresome?
Can we all agree the only good news from the federal government this week might have been the FCC decision not to allow the use of cell phones on airplanes?
and finally:
With over 1 million people watching, April the giraffe  finally gave birth.