CWAA: Can We All Agree™ – 5/13/17 edition
May 13, 2017
Can we all agree the hack of numerous computer systems around the world will, once again make us all rethink our reliance on the internet? The US has only seen minor impact, but experts say it's only a matter of time.
Can we all agree, when you change your story four times in three days, at least three of the excuses for firing the director of the FBI must be lies?
Can we all agree it is amazing that no one on the President's staff realized firing the FBI chief might touch off a controversy?
Can we all agree the mental image of press secretary Sean Spicer hiding in the bushes to avoid reporters, may be one of the more enduring images of the week and it's hard to believe SNL and Melissa McCarthy will let it pass unnoticed?
Can we all agree Mr. Trump may have more in common with Mr. Nixon than he wants if he is forced to produce the 'tapes' he alluded to in his tweets? In case you forgot, Nixon's tapes forced his resignation.
Can we all agree Donald Trump's ego would make his Twitter threats laughable if he were just a developer in New York, but as President, he doesn't even realize the implications?
Can we all agree demanding loyalty over honesty should be an impeachable offense, since it clearly suggests Mr. Trump wanted to impede the FBI investigation into his campaign's ties to Russia?
Can we all agree canceling the White House press briefings would hurt the President more than the press, given the daily leaks that spring from the White House?
Can we all agree anyone who believes Mr. Trump's financial ties to Russia only come from his Miss Universe pageants is naive or delusional?
Can we all agree Jeff Sessions' move to increase sentences for drug offenses is racist?
Can we all agree Mr. Trump's panel on voter fraud is a fraud from the start?
Can we all agree Mr. Trump needs to decide if he wants to be a President or a TV critic? He will not win a war of words with anyone on television.
Can we all agree that with all the internal politics going on most of us may not have noticed the decisions to arm Kurdish fighters in Syria or send more American troops to Afghanistan?
Can we all agree using immigration officers to combat drug gangs. particularly when so many are US citizens, seems a bit extraordinary?
Can we all agree the Homeland Security chief's plan to curtail the cash-for-visa program used by the Kushner family to fund luxury condos, will not happen?
Can we all agree the US public barely blinked an eye when the Russian Tass News Agency was allowed to cover our President in the White House but US media ws barred?
Can we all agree Sinclair's purchase of Tribune Media has some ominous implications?
Can we all agree our negotiator in chief seems to have swapped a trade deal for Far East security and security was not the winner?
Can we all agree the strong dollar has increased travel to Europe by 26%, but tourists may have a rude awakening when they come home with their laptops packed into their carry-on bags?
Can we all agree, acting FBI Chief Andrew McCabe and former acting Attorney General Sally Yates were the only heroes in Washington this week? Too bad the same cannot be said for Assistant Attorney General Rod Rosenstein.
Can we all agree, as the Trump administration continues to destroy the environment, at least three GOP Senators deserve credit  for standing up to him?
Can we all agree Education Secretary Betsy Devoss really has no clue why she is facing so much opposition?
Can we all agree the most under-covered story of the week  might be the resignation of the head of the US Census Bureau?
Can we all agree, when a cabinet secretary praises police for jailing a reporter doing his job we have really entered a new era of press relations?
Can we all agree Senate leader Mitch McConnell has no regard for the Constitution or his role as a check on executive branch abuses?
Can we all agree naming a committee of 13  men to write a health care bill that could drastically change women's health care is absurd?
Can we all agree Speaker Paul Ryan's defense of his health care bill is no less despicable than McConnell's actions? Late-night host Jimmy Kimmel had a great response to the GOP as did voters at Republican town meetings.
Can we all agree this Republican Congressman's statements on health care  could become the Democratic anthem for the 2018 election cycle?
Can we all agree, the Democratic race for the White House in 2020 has heated up and California's Kamala Harris seems to have her running shoes on?
Can we all agree, were it not for the Comey firing we'd all be talking about subpoenas for Michael Flynn and the White House's 18 day delay in firing him?
Can we all agree elections in France, Germany and South Korea seem to suggest that the rest of the world has learned from our mistake?
And finally:
Can we all agree anyone who has purchased organic produce from outside the US has always wondered about the validity of the label.

CWAA: Can We All Agree – 10/22/16 edition
October 22, 2016
Can we all agree that even Donald Trump has seen the writing on the wall, and knows he will be defeated on November 8?
Can we all agree, it's amazing that Mr. Trump's performance at Wednesday's debate was not his worst of the week?
Can we all agree, speaking of performances, Melania's attempt to defend her husband was pretty sad? Steven Colbert's take was the best of the week.
Can we all agree Hillary Clinton seems intent on burying Mr. Trump so that his backers will have no choice but to accept the results?
Can we all agree President Obama's admonition that Mr. Trump to 'stop whining" may have been the quote off the week?
Can we all agree New York's Cardinal Timothy Dolan, had the worst seat in the house at this week's Alfred E. Smith Memorial Foundation Dinner in New York?
Can we all agree the real test el ration day, may be the Democrats' push to recapture the Senate and reduce the margin in the House of Representatives?
Can we all agree that yesterday's internet attack should be a warning to all those who see the internet as the solution to every problem?
Can we all agree Mr. Trump's charges of voter fraud, which had no supporting evidence, was the logical conclusion to  the GOP's recent drive to restrict voting across the county?
Can we all agree, Trump may lose the election, but his rise to presidential nominee will be felt long after he has been buried by the Republican Party?
Can we all agree Mr. Trump has, among other things,  made it acceptable  to be openly racist?
Can we all agree The Arizona Republic's answer to threats, hate mail and attempts at intimidation, after the newspaper endorsed Hillary Clinton, should be required reading for all Americans?
Can we all agree, we owe our Canadian neighbors a big 'thank you' for their words of encouragement?
Can we all agree the American public probably won't pay too much attention to what's happening in Iraq and the battle for Mosul, until a US soldier is killed or the fight is over?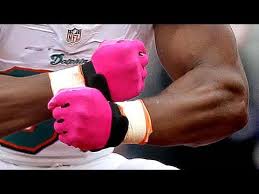 Can we all agree, the National Football League, can  make their players wear all the pink they want, but until they understand how to deal with domestic abuse, their slogans ring hollow to most women?
Can we all agree the latest recommendations for TV and internet access for children will have parents scratching their heads for years to come?
Can we all agree Wikileaks founder Julian Assange seems to have outlasted his welcome at the Ecuadorian Embassy in London? The big question is where will he go next?
Can we all agree we were heartened to hear that high school graduation rates are improving, but we're not sure it's Mr. Obama's policies that can take all the credit?
Can we all agree that there has to be another solution to the National Guard's mistake in making bonus payments to members 10 years ago?
Can we all agree the Census Bureau's plan to create a new category for people of Middle Eastern descent is probably not a good idea because it could be meaningless and result in more discrimination?
Can we all agree the Chinese government's plan to track all it's citizens is a little too Orwellian?
Can we all agree it was about time some police organization realized they had a problem dealing with minorities and apologized?
Can we all agree this is the kind of police story we all want to see every week?
and finally:
This week's good read is the New Yorker Magazine piece on GOP strategist Ana Navarro, unless you are a Trump supporter.
and I'm sure you don't want to miss the annual Neiman Marcus catalogue of items you will never find under your Christmas tree.