CWAA: Can We All Agree™ – 6/24/17 edition
June 24, 2017
Can we all agree, Republican senators who have voiced opposition to the new Senate health care plan, sound like they just want something in exchange for their votes?
Can we all agree, Senator McConnell's plan  has nothing to do with what might be best for Americans but everything to do with politics?
Can we all agree taking money from poor people, who don't vote, and giving it to rich people who do, is not what we should be doing?
Can we all agree, it's unbelievable that a week after the collision of a Navy destroyer and a cargo ship cost the lives of 7 sailors, we still have no rational explanation of why it happened?
Can we all agree, the Obama administration's handling of the Russian attacks on our electoral  system, shows that the former President's trademark caution was a liability?
Can we all agree, by prohibiting video or audio recordings of the daily press briefings  the administration has managed to create the impression they are actually running a functioning government? Nice try.
Can we all agree, if California adds  many more jurisdictions to the list of states whose policies we don't like, Golden State public servants may not be attending any out-of-state conventions?
Can we all agree, most other administrations would object to calls from foreign governments trying to close down a news outlet, but Mr. Trump's silence is pretty deafening?
Can we all agree, Mr. Trump has once again revealed himself as nothing more than a schoolyard  bully when he claimed to have tapes of his meetings with former FBI Director James Comey?
Can we all agree, threats to fire Special Counsel Robert Mueller fall in the same category?
Can we all agree, as long as the drip, drip, drip of Russia related headlines continues, Mr. Trump will not be able to move ahead with the rest of his political agenda?
Can we all agree, the American public deserves to know which state election systems were attacked by Russian hackers?
Can we all agree, Attorney General Jeff Session's decision to hire a private attorney, doesn't help?
Can we all agree, now that grizzly bears outside of national parks, are being delisted as endangered species, it won't be long before one of the Trump sons makes headlines for shooting one?
Can we all agree, Democrats, who failed to capitalize on Anti-Trump sentiment in a Georgia election this week, have a lot of work to do if they want to take back the House in 2018?
Can we all agree, their first step might be to get minority leader Nancy Pelosi to step down?
Can we all agree, it's hard to know what a 'shake up' in a totalitarian government, such as Saudi Arabia, really means?
Can we all agree, The Environmental Protection Agency, is no longer an agency that we can count on to protect the environment?
Can we all agree, Energy Secretary Rick Perry, proves every day that he is unqualified for the job he holds?
Can we all agree, the qualifications of the latest round of nominees for federal posts are simply embarrassing? And it doesn't look like the talent pool will get any deeper, just ask the folks in New York where a wedding planner now heads the housing office.
Can we all agree, we are heading for large scale wars in Syria and Afghanistan?
Can we all agree, Mr. Trump's housing policy, which seems to involve cutbacks in everything except programs that benefit him, is pretty transparent?
Can we all agree, the Supreme Court's decision to hear a case on political gerrymandering of congressional districts, may have more significance than anything Congress does in the next year?
Can we all agree, offensive trademarks may be protected as free speech, but they have no place in a civilized society?
Can we all agree, the award for the most awkward moment of the week has to go to Marco Rubio and Ivanka Trump?
Can we all agree, the high school principal who tried to shut down a critical speech by the class valedictorian, probably wishes he hadn't?
Can we all agree, the forced resignation of Uber CEO Travis Kalanick should be a lesson for every new CEO trying too disrupt the status quo – there are still rules?
Can we all agree, we can hope that Mr. Trump will run out of friendly places to campaign, but Johnny Depp's suggestion that the President should be assassinated, just invigorates Mr. Trump's base?
and finally:
American food icon Alice Waters on what the Whole Foods purchase by Amazon could mean for the US food supply.

CWAA: Can We All Agree™ – 6/17/17 edition
June 17, 2017
Can we all agree, we should all applaud the administration's decision to allow the so-called 'dreamers' to stay in the United States without fear of deportation? Unfortunately their parents will still live in fear.
Can we all agree, Amazon's purchase of Whole Foods has nothing to do with organic food but everything to do with competing with Walmart?
Can we all agree, Senator Mitch McConnell obviously learned a lot from House Speaker Paul Ryan, who was able to get a healthcare bill passed by keeping it secret until the last minute?
Can we all agree, the investigation by special counsel Robert Mueller got a lot more serious this week with the news that Mr. Trump may face charges that he impeded a federal investigation in firing FBI director James Comey?
Can we all agree, Mr. Trump continues to make his own situation worse with his tweets and rants?
Can we all agree, Mr. Trump is governing 'like the leader of 35% of the country'?
Can we all agree, it would be nice to think the shooting of a Congressman, practicing for a charity baseball game could bring the political parties together for more than one day, but it's doubtful given the rhetoric?
Can we all agree, news that Fox News is dropping its trademark "fair and balanced" slogan, has allowed everyone to admit that it was really just a marketing tool and never true?
Can we all agree, the only person who thinks Mr. Trump's most recent financial statement clarifies anything, is Mr. Trump?
Can we all agree, news that Mr. Trump's attorney and the Vice President have both hired attorneys could set off hiring frenzy by White House staffers who know Mr. Trump's lawyer is not defending them?
Can we all agree, Trump supporters would probably not  have objected to the revival of Shakespeare' s Julius Caesar if the lead character was a woman in pant suit?
Can we all agree, the tragic fire in London may be a bigger test for Prime minister Theresa May, than either of the two recent terrorist attacks?
Can we all agree, those of us who are not sailors have a hard time figuring out how two ships can collide 12 miles from shore?
Can we all agree, Mr. Trump conveniently forgot to tell his adoring supporters in Miami that the rollback of travel to Cuba could take three years?
Can we all agree, the manslaughter conviction of a young woman, over the carbon monoxide suicide of her boyfriend hung on just three words -"get back in?"
Can we all agree, the acquittal of a Minnesota police officer in the shooting death of a motorist suggests that there will always be some doubt about what really happens when African-American motorists are stopped by police?
Can we all agree, lottery players in Illinois may be the group that forces a state budget compromise when they find out they can no longer buy Powerball and Megamillion tickets?
Can we all agree, the City of Los Angeles deserved to lose a huge gamble this week, when a sanitation worker won a $17.4 million lawsuit against his supervisors who harassed him into disability by falsely claiming he was gay?
Can we all agree, it's pretty clear there are very few world leaders who have much respect for Mr. Trump?
Can we all agree, it's pretty clear the lawsuits brought against 12 Turkish body guards accused of assault, when they attacked protesters in New York, is pretty meaningless, since the men are out of the country and probably are not planning a return trip?
Can we all agree, the Senate surprised everyone this week by voting to impose more sanctions on Iran and Russia and restricting the President's power to make changes?
Can we all agree, Kamala Harris' standing as a Democratic star of the future was cemented this week by her prosecutorial performance against Attorney General Jeff Sessions?
Can we all agree, Australia finally made the right move by paying $53 million dollars and closing their prison-like facilities holding refugees awaiting approval to enter the country?
Can we all agree, the Democrat's lawsuit against Mr. Trump didn't get much press coverage, given the other events of the week, but it could be the key to the eventual release of Mr. Trump's tax returns?
Can we all agree, despite the Republican's best effort to lob softball questions, AG Jeff Session's showed that he is unqualified to be the top law enforcement official in the country?
Can we all agree, it's tragic that a now brain-damaged American has become a pawn in the egomaniacal three way chess match between former basketball player Dennis Rodman and the leaders of North Korea and the the United States?
Can we all agree, this week's first full cabinet meeting was a sickening display of orchestrated ego-stroking?
Can we all agree, it was great to see Melania and Baron move into the White House? But the real question is will Mr. Trump let her leave the building?:
and finally this week's good reads:
Ann Killions column on Warrior coach Steve Kerr's reaction to his team's NBA championship.
and
The Washington Post's Fact Checking video on all Mr. Trump's flip flops since the day, exactly two years ago, when he came down the escalator at Trump Tower to declare his candidacy.

Can We All Agree – 7/4/15 Edition
July 4, 2015
Can we all agree that John Adams had a pretty good idea when he suggested fireworks for our July Fourth Celebration?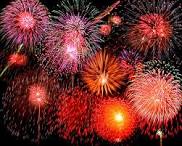 Can we all agree that The President is having a great time now that his legacy has been assured?
Can we all agree that this week's leap second was really enjoyable?
Can we all agree that, despite all the caveats by the economists, adding 223,000 new jobs is a big deal?
Can we all agree, that from a PR standpoint, Whole Foods admission that it overcharged NYC consumers for some items, was a great move?
Can we all agree that it would be nice to think that some of the  $18.7 billion BP will pay to settle charges connected with the 2010 oil spill, will actually make it to real people, but we're doubtful?
Can we all agree that with Chris Christie joining the GOP race for President, the clown car, just got a LOT more crowded?
Can we ll agree that Jim Webb's entrance on the Democratic side is beyond baffling?
Can we all agree that it may be a while before anyone knows whether the Supreme Court decision on how the EPA determines pollution rules makes any difference at all?
Can we all agree the Supreme Court ruling on redistricting would have been a disaster, if it had gone the other way?
Can we all agree that the President's decision to expand overtime pay to working managers was long overdue?
Can we all agree that reports that USA products are competitive again may be the biggest economic news of the week?
Can we all agree that visiting the US embassy in Havana will be a pleasure, at last?
Can we all agree that the disaster that is Greece now has more to do with European politics than economics?
Can we all agree that the USA has more than enough motivation for tomorrow's match against Japan?