Forty Years of Parachutes
September 20, 2011
At 84, you might think that Richard Bolles was ready to slow down. But the author of the seminal career coaching guide, "What Color is Your Parachute," says that after 40 years of updating his work he has no intention of stopping.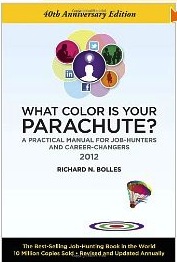 Speaking at a recent meeting of the East Bay Coaches Chapter, Bolles left no doubt he has plenty of new ideas and that his books are still relevant as United States suffers through the worst recession in 60 years.
In an hour-long presentation that ranged from the humble beginnings of his book and career, to comments on modern politics he offered lessons on attitude, re-framing and relevance. Proving that he deserves the honor of the nation's career coach.
He urged members to understand their own needs and experiences as a way to empathize with their clients. "What else do we live for? he asked, "than to use our experiences to help others?"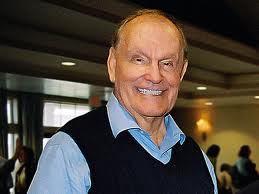 He suggested that coaches need to point out to their clients, depressed about lengthening unemployment, that despite the monthly numbers, there are still 6 million people who change jobs every month. "It's all about attitude," he told the group. Pointing out that if you think you won't get the job you probably won't. "Your job is to help your client be one of those 6 million."
"Looking for a new job is now a survival skill, and we have to look at it that way," he says. "just like food, clothing, or shelter."
He says that while times have changed the basic dichotomy of how people look for jobs and how employers look for employees has stayed the same. "Employers just want to avoid mistakes, but potential employees still think that sending out millions of resumes will get them noticed. It won't."
Bolles has updated his "Parachute" books every year, except 1975, since it was first published in 1970. He includes a coaches appendix in the back but insists that, "people need to keep up. they have to have read my current edition, if they want to be included."
Bolles, who lives in Danville, California, also had some pointed words for politicians, who he sees as short sighted as they cut back on the support system that US job seekers need, but more importantly he bemoans the lack of empathy he sees in Washington.
"I can't believe that politicians and their supporters are cheering at the thought of people without health care, or the number of executions in a state." he notes. Bolles says he has voted for both democrats and republicans, but adds, "this GOP is not mine, their only goal is to make sure Obama is a one-term President, so they can get his job."
Bolles has been proclaimed "America's Top Career Expert" and his books have been called among the most important of the last 80 years. But he says he plans to continue writing, holding workshops, and lecturing. "I'll be updating my books," he says "until I'm forced to say goodbye to my lovely wife."