CWAA: No Interference Calls Here
February 7, 2016
Super Bowl 50 has turned San Francisco into a bit of a zoo, with crowds almost everywhere downtown. Businesses that are normally closed during the weekend have opened, and lost tourists stare at maps on every street corner.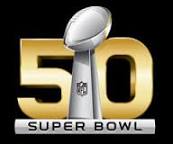 As season ticket holders, my wife and I were in town for the SF Ballet on Saturday.  During intermission the lady seated to my right introduced herself, telling me she was indeed another visitor to our city.
The New Mexico native explained that she was enjoying her Christmas present from her husband: a weekend in San Francisco. She chose the weekend and it wasn't until she arrived that she found out why she had such a problem finding a hotel room.
She was good natured about it, saying they arrived Thursday night and had already been to the Symphony once and we're going again after the ballet, and also went to a concert at the Jazz Society and we're headed to the Palace of Fine Art before dinner at Greens, a favorite vegetarian restaurant at Fort Mason.
A rather dizzying pace, but she asked if we had any other suggestions so I told her about several neighborhoods worth visiting via public transportation and suggested Golden Gate Park Arboretum was a 'must see' for a little relaxation.
When I asked her about the crowds she replied, "there are none."
I guess the Super Bowl fans are more interested in the fake Super Bowl City hawking NFL merchandise, than any local culture offered by our City by the Bay. I wonder how many visitors will return home and tell their friends what a great time they had 'seeing' San Francisco.
But, we can all agree, at least one visitor enjoyed the real deal.

The View from Here
May 30, 2015
Dr. Weil Loses His Way
November 20, 2012
Outsourcing Realities
August 19, 2011
Moon over San Francisco
October 9, 2010