CWAA: Can We All Agree – 2/11/17 edition
February 11, 2017
Can we all agree, no-one believes the immigration raids being conducted around the country are 'routine,' as the the federal agency claims?
Can we all agree the GOP knows it has a real problem when the staunchly red voters in California's Central Valley, start to turn against them?
Can we all agree, in any other administration  National Security chief Michael Flynn's contact with Russian officials before he took office, would lead to dismissal? It's doubtful that will happen in the Trump administration.
Can we all agree the impact of Mr. Trump's lies about voter fraud are being felt by one poor illegal immigrant with a sixth-grade education who is now facing an 8-year prison term for illegal voting?
Can we all agree, the only thing most people will remember about Mr. Trump's press conference with the Japanese Prime Minister is the uncomfortable extended handshake? Especially since it's not a Japanese custom.
Can we all agree, Mr. Trump may figure out a new way to impose his travel ban, but he will never admit he made a mistake?
Can we all agree, resistance to the GOP plan to get rid of the Affordable Care Act, finally seems to have had an impact on the GOP. They are literally living in fear.
Can we all agree the President's son-in-law seems to be the only grown-up in the room when it comes to foreign policy?
Can we all agree our newly installed Education Secretary may have the roughest tenure of all the cabinet appointees?
Can we all agree Hillary Clinton was right, in questioning Mr. Trump's mental stability and many Senators now seem to get the message?
Can we all agree Chinese leaders have schooled Mr. Trump on international diplomacy?
Can we all agree Kellyanne Conway doesn't seem to understand what she did wrong in promoting Ivanka Trump's product line? But she's just following the lead of her boss.
Can we all agree, it appears the entire Trump family sees the presidency as one big money-making opportunity? Even their lawyers admit it.
Can we all agree, every time Sean Spicer holds a press briefing he looks foolish?  Whether it's factual mistakes or simple spelling errors he looks like the buffoon Melissa McCarthy portrays on SNL.
Can we all agree, speaking on SNL, it appears Mr. Trump may be wrong about the show, as it enjoys it's highest ratings in 22 years?
Can we all agree, even foreign countries seems to understand the role of comedy in the new world order?
Can we all agree the only question about Mr. Trump's approval ratings are, "how low can they go?"
Can we all agree SNL may just be the tip of the iceberg as comedians of all stripes  continue to get under the thin skin of our new leader?
Can we all agree, it was heartening to see the North Carolina legislature put in its place by the courts, and the NCAA?
Can we all agree Supreme Court nominee Neil Gorsuch probably won a few votes this week when he decried Mr. Trump's tweets about the Federal Court system?
Can we all agree Senator Mitch McConnell my have given the protest movement a new slogan this week, while boosting Elizabeth Warren's 2020 presidential aspirations?
Can we all agree it's great to see some House Democrats grow a little backbone and find new ways to challenge the GOP?
Can we all agree, Mr. Obama must have known the new administration would allow construction of the Dakota Access Pipeline?
Can we all agree it's unfortunate the entire 84-Lumber Super Bowl ad was not aired during the game?
Can we all agree Mr. Trump's pre-Super Bowl comments on Fox were another insult to every American and are even confounding his own party? Except maybe the Senate Majority leader…
and finally:
Can we all agree, speaking of the Big Game, it's not always about football? This week's good read.

Can We All Agree – 2/8/15 Edition
February 7, 2015
News and Commentary in the hope that: We Can All Agree on Something.
Can we all agree that the latest ISIS atrocity may have finally tipped the balance of public opinion in the Mideast against the terrorist group?
Can we all agree that comparing the fight against ISIS to The Crusades, as Mr. Obama did, was not a good idea, but the concept has  crossed your mind before?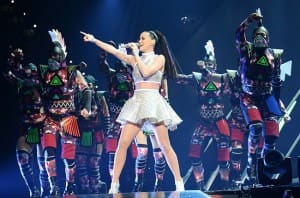 Can we all agree that regulating the Internet as a public utility sounds like a pretty good idea?
Can we all agree that the latest GOP vote (their 56th) on repealing The Affordable Care Act, cements their image as a doomed party, beholden to ultra-conservatives, and unwilling to present an alternative agenda?
Can we all agree that the situation in the Ukraine is taking a scary turn and Mr. Putin seems to have the upper hand as long as European rulers won't confront him.
Can we all agree that last weekend's Super Bowl was one of the best ever – no matter which team you supported?
Can we all agree that initially, after hearing there would be a new book by Harper Lee we were all thrilled but after a closer look – a 40-year-old rejected manuscript may not be such a good idea after all?
Can we all agree that adding 275,000 jobs in a month is good news, even if it means the unemployment rate increased.
Can we all agree that the British vote to allow babies created with the DNA of three people may be a bit too close to a brave new world?

Can we all agree that this week's train wreck is TV news anchor Brian Williams? As a journalist, all you have is your credibility and he has none, now.
Can we all agree that the State of New York's decision to investigate the supplement industry will make everyone who takes supplements safer in the long run?
Can we all agree that Australian Prime Minister Tony Abbott's decision to tone down both his extremist rhetoric and policies, was a long time coming?
Can we all agree that watching Tiger Woods struggle on the golf course is just heartbreaking?
Can we all agree that, no matter how they wind up slicing it, the President's $4 trillion budget is a lot of money?
Can we all agree that Democrats are disappointed, and Republicans are thrilled, that Mitt Romney decided against another Presidential run?
Can we all agree that GOP support for Elizabeth Warren is pretty transparent?
Can we all agree that the current measles outbreak could doom the anti-vaccine movement?

Can we all agree that the Super Bowl ads were, as usual, a mixed bag? My personal favorite was the Brady Bunch Snickers spot, but that just shows my age.
Can we all agree that Pete Carroll will be explaining his Super Bowl play calling for the rest of his career, or until he wins another Super Bowl?
Can we all agree that Katy Perry brought her 'A' game to the halftime show?
Can we all agree that it's disheartening, but probably not surprising to see Robin Williams's family fighting over his estate?
Can we all agree that no one is surprised that NFL player Johnny Manzeil is in a treatment program?
Can we all agree that the murder of a prominent Argentinean prosecutor may topple the government, which is just what President Cristina Kirchner said was the goal?
Can we all agree that Anthem's data breach, in which 'several million' customer and employee records were stolen, will make little difference to them, but a big difference to those whose records were stolen?

Is it Richard Sherman's Fault?
January 30, 2014
It's probably unfair to blame Richard Sherman for Jeannie's death, but I do.
Sherman is the Seattle Seahawk's player who tipped a game-winning pass away from The Forty-Niner's Michael Crabtree in the final minute on the division championship game.
But shortly after that play, Jeannie made good on her year's-old threat and committed suicide in a lonely extended stay motel just north of San Francisco.
As Sherman was exploding with a steroid induced rant against Crabtree, for a perceived insult months earlier, Jeannie was carrying out a plan she had conceived years earlier. After enduring more than 10 years of worsening depression, she felt she could not endure her own emotional roller coaster any longer.
A San Francisco native, and lifelong 'Niners' fan, she no doubt, watched the game, alone, as she arranged her jewelry, attaching notes to the new owners. She had traveled to the Bay Area from her home in Idaho, seeking yet another round of treatment for her affliction.
Maybe it's not Sherman's fault. We all share some blame. After all, I watched the end of the game at a friend's home, less than 5 miles away from her, rooting against the 'Niners'. As a California transplant, I just could not cheer for a team filled with what I considered a collection of boorish thugs. I'll leave it to quantum physics to explain, but as the ad says, "It's not crazy if it works."
Perhaps, her friends and family should have tried harder to talk her out of her plan. But she made sure no one knew exactly what she was up to. In one of her manic moods, she went shopping a few days earlier, buying expensive new clothes and paying in advance for the alterations.
She kept an appointment with her doctor, listening intently as he explained his new treatment plan. From all accounts she was involved, although unquestioning in her resolve that this time it would work. After all, she had some periods of normalcy, even happiness, just a few weeks ago. We exchanged New Year's greetings and she was absolutely ebullient that she had turned the corner and 2014 was going to be great.
But, like so many times in the past, it was a false hope, before her last fight from Idaho. She asked that we all respect her privacy as she dealt with the doctor and her inner demons, but that was pretty much the same routine as her previous visits. Hours before we received the call from her husband, still in Idaho, my wife and I had talked about Jeannie and considered, calling, texting, or emailing, deciding that like so many other times, she would let us know when she wanted companionship.
As we left out friend's home, late Sunday night, we didn't realize she would be 'celebrating' Richard Sherman's athleticism by signing the papers leaving various body parts to science, particularly her brain, which is now slated for study at Harvard.
I hope it provides some help to another tortured soul. Maybe it will provide some clue of the lasting impact of electric shock treatment, or the permanent changes caused by continual cocktails of prescription medication, cooked up by pharmaceutical companies.
My wife is understandably devastated that her lifelong friend would not even consider some of the complementary techniques that others have found helpful. As best buddies from high school, their lives were intermingled: schools, graduations, parties, trips, vacations. Now, there is no one she can share those memories with.
I don't know if Jeannie even bothered to take the new selection of 'miracle drugs,' before she packed her bags and wrote a final note with a carefully placed arrow pointing to the bathroom where loved ones could find her body.
Mr. Sherman, it's not your fault, but I need someone to blame.